Willie Cauley-Stein agrees to one-year deal with Houston Rockets, per report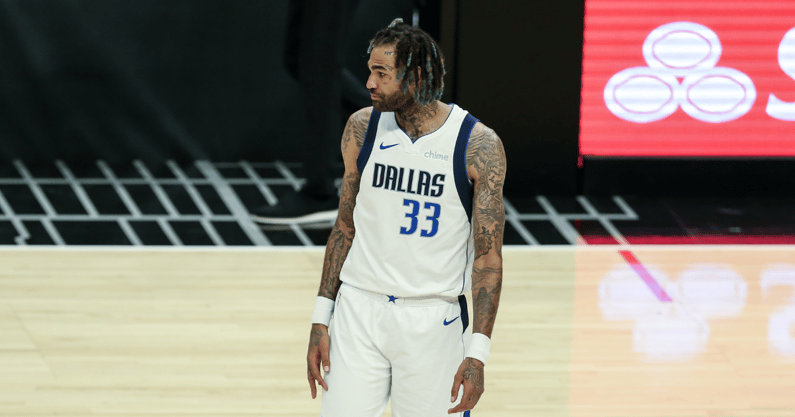 Willie Cauley-Stein is looking to make a return to the NBA.
According to Shams Charania of The Athletic, Cauley-Stein has agreed to a one-year deal with the Houston Rockets where he will compete for a roster spot during training camp, which typically begins sometime during September. The soon-to-be 29-year-old former Kentucky Wildcat played 20 combined games in the 2021-22 season for the Dallas Mavericks and Philadelphia 76ers.
He must've known something was coming, too. Earlier this morning, WCS posted pictures to his Instagram account of him putting in work with performance specialist Melvin Sanders and popular basketball skills trainer Tyler Relph. The work apparently paid off.
It's been over seven years now since Cauley-Stein suited up for Kentucky. The 7-footer spent three seasons in Lexington before being named a First-Team All-American his junior season. He was later selected No. 6 overall in the 2015 NBA Draft by the Sacramento Kings, where he would spend the first four years of his professional career.
His best season in the league came during the 2018-19 season when he started all 81 games he appeared in for the Kings. WCS averaged 11.9 points, 8.4 rebounds, 2.4 assists, and 1.2 steals while shooting 55.6 percent overall from the floor in 27.3 minutes per contest. However, his career began to dwindle from there. Outside of a 41-game stretch with the Golden State Warriors during the '19-20 season, he has not been a 20-plus minute per game player since his time in Sacramento.
That being said, he'll have an opportunity to rebrand himself during training camp this fall as he fights for a roster spot. The Rockets expect to enter the season as one of the league's bottom 10 franchises, meaning there could be a more pressing need for an inexpensive veteran presence. Regardless, it's always good to see another former 'Cat get a shot in the NBA.