Willie says Frank Kaminsky is "your old uncle" who uses angles to make shots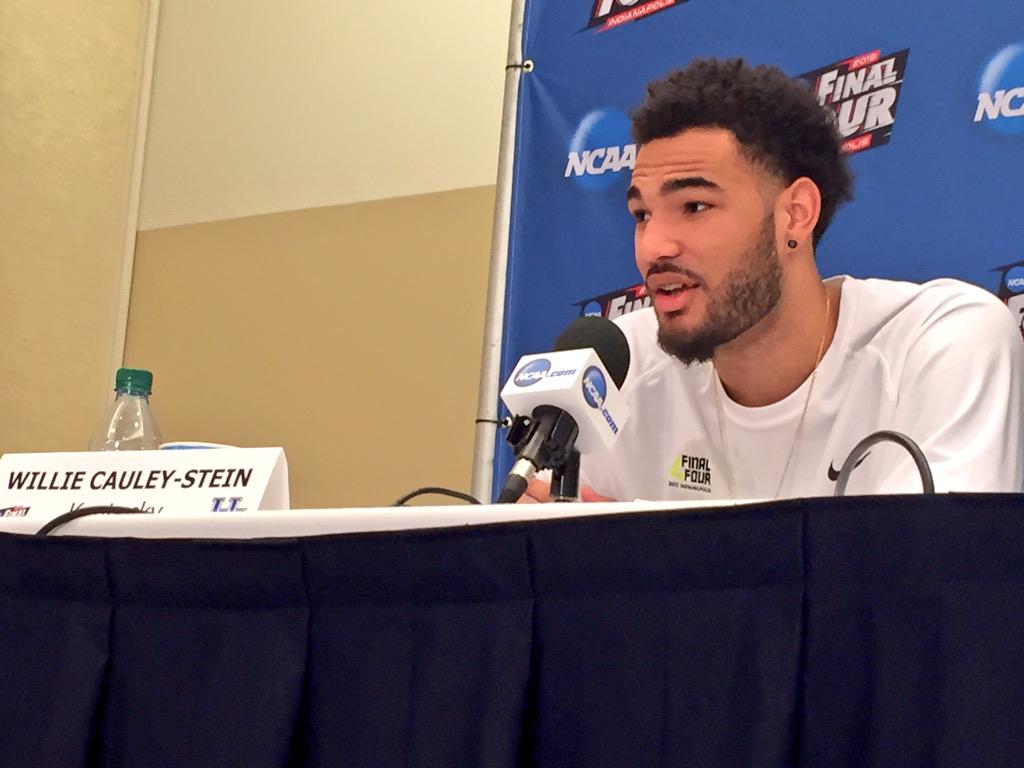 Real recognize real, and that is definitely the case with Willie Cauley-Stein and Frank Kaminsky. Willie had a hilarious comparison for Frank when asked about him today. "Dude plays angles.
He's like, when you were younger, playing against your old uncle or something and he's going to use the backboard
, he's going to make shots that you don't think should go in, but he's perfected the shots," Willie said. "A lot of his shots are just angles, he's got a first quick step, so he can hit you from different threats. He's able to shoot the ball really well, so you've gotta play his shot, which makes his first step quick because you don't know if he's going to shoot or drive. He handles it well enough where you can drive into the lane off a the wing and spin it back and make that little shot off the glass." In fact, Willie says Frank is so good, you can only hope to contain him. "He's going to hit you from a lot of different spots and you're not going to stop him," Willie said. "
He's the type of player you've just gotta limit, you're not going to stop him from scoring
, you just can't let him score 30 on you. That's the way you have to approach it." If Frank is your old uncle, does that make Willie your eccentric cousin?