Willie says his difficult freshman year made him stronger
[caption id="" align="alignnone" width="600"]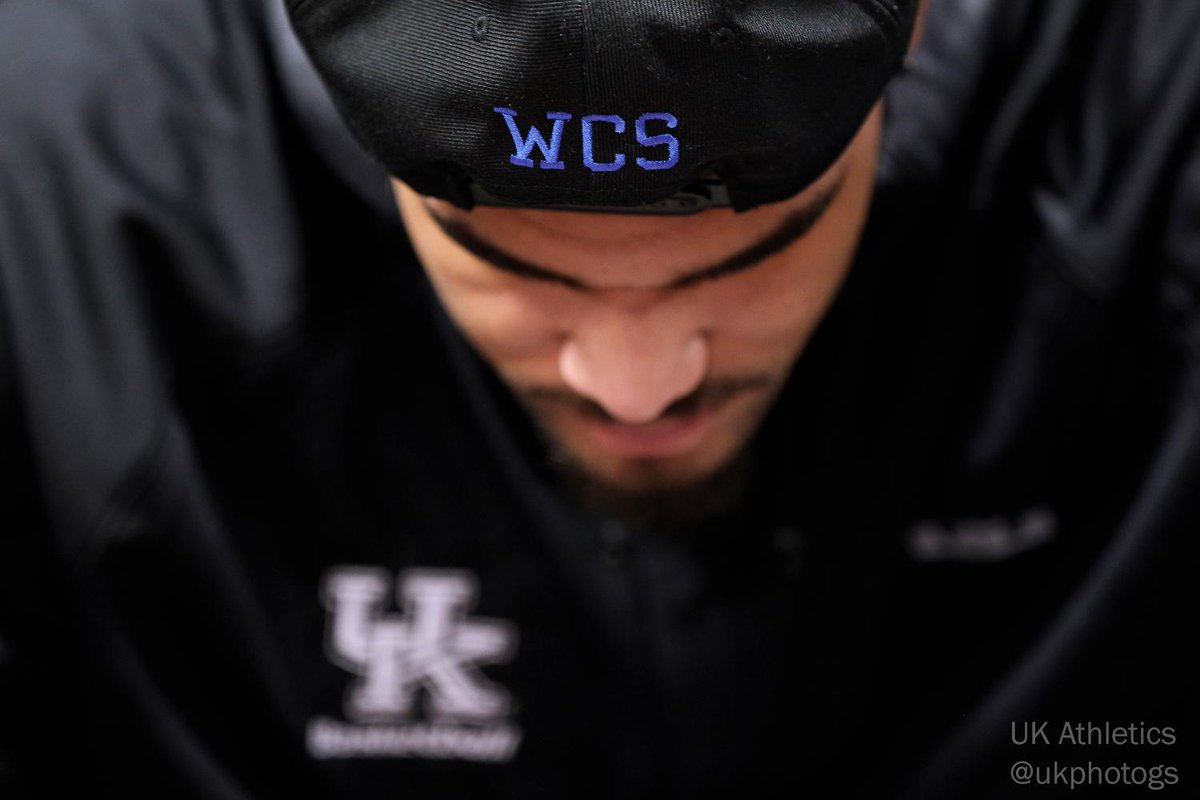 Photo by Chet White, UK Athletics
[/caption] Yesterday, CBS Sports' Len Elmore made the rounds, 
asking various players for their thoughts on the freshmen ineligibility rule
, which a few conferences are discussing bringing back. As you might expect, Kentucky's players were not fans of it. "Well, it's a little late for us now, but if I couldn't play for this year, I would probably be really upset because this is a special team and we probably won't play on a team like this ever again," Tyler Ulis said. Devin Booker agreed. "I'm glad they got away from that. Kind of like Tyler said, I would be disappointed if we couldn't play but I've heard the rumors they're talking about, and I'm glad I'm past my freshman year." As it often does, the question provoked a long and thoughtful response from Willie Cauley-Stein, who reflected on his difficult freshman year, in which the Cats went 21-12 and lost in the first round of the NIT. "I think the freshman year is a year for experience," Willie said. "
Coming here, you're thrown to the hounds.
You're out there with them. There's no 'ok, we're going to play you a little bit here and there.' Nah, you're there. Full, you're starting, you're playing with guys you just met and all of you are young, so you're all in together. Honestly, it's like being thrown into the army. The way you have to approach it is like that because you're all fresh, you're all young, and you're all brand new, and then you've got maybe two guys who's been through it." Willie said that this year's freshman class has no idea what it's like to experience the dark side of being a Kentucky basketball player. "The freshmen that came in this year, they have the chance to do something crazy. Be undefeated. 
When I was a freshman, we were considered one of the worst teams to come through Kentucky
," Willie said. "They don't know. They haven't been through the worst part. They've never lost a game, so they don't know what it's like to lose a game here. That's crazy to even think about. 'You haven't lost a game in college here.' You don't know how crazy your fans really are. If you lost most multiple games in a row like me and Alex lost our freshman year, people start talking, people start getting after you. 'Why are you playing so bad?' And they have no idea what you're going through? It's good. I'm glad that they don't have to go through that. But at the end of the day, it makes you stronger, going through that." I guess something good did come out of the NIT after all.