Wise Words from Luke Fortner can lift UK to a win in Starkville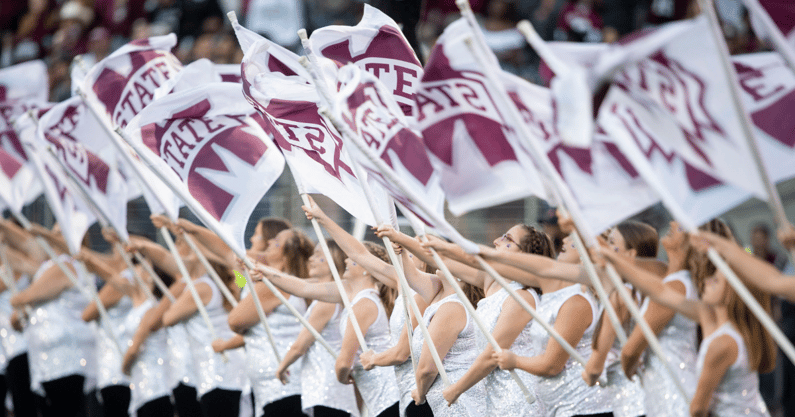 In Randall Cobb's first start at quarterback, Kentucky blocked a fourth quarter extra point to defeat Mississippi State 14-13. Since that game in November of 2008, the Wildcats have lost five straight games in Starkville.
Super Senior Luke Fortner has been on the sideline for the last two road losses to the Bulldogs. On Monday Mark Stoops asked the Kentucky center to share a few words with the entire team.
Kentucky's head coach did not dive into the details of the pep talk during the Mark Stoops Show, but he had Fortner share, "Why we haven't played our best going on the road to Starkville. Luke talked to the team today and it was great to have him there."
The last three losses at Mississippi State have been decided by an average of 26.6 points. The Wildcats failed to score more than 16 points in any of the losses.
"It's just a tough place to play, right? They got the cowbells going and it's usually a little hotter than it is everywhere else," Fortner said Tuesday evening. "It's a hostile environment, so I just reminded the team that it's a business trip and we're going to go down there and win the game."
Not a One-Sided Rivalry
Even though Fortner has been a part of a few losses in Starkville, he has three wins over the Bulldogs at Kroger Field. Kentucky's only annual SEC West opponent, a season's success or shortcomings are often defined by the game against Mississippi State, just ask the 2007 Wildcats. Few consider it a rivalry, but there's definitely bad blood between the teams.
"We play them every single year. Every single year you wanna get back that time you lost or get your revenge. I know this year they're going to be hunting us up because we played well against them last year," said Fortner. "It's going to be a really intense game."
Kentucky's defense shut out the Mississippi State offense in Mike Leach's third game as the Bulldogs' head coach, picking off six passes to win 24-2. Make no mistake, this is a completely different team in 2021.
Challenges of Playing in Starkville
If you turn your television to a game at Davis Wade Stadium, it will take you approximately three seconds to realize that it's unlike any other college football venue for one loud reason: cowbells. Even though fan enthusiasm is not high right now in Starkville — you can get tickets to the upcoming game for only $17 — it still sounds like a sold out stadium every Saturday.
"It's way different," said Fortner. "They're supposed to stop (the cowbells) when the play starts but, they don't. It's different, it's definitely different. You get a lot more noise in between plays as opposed to other places where you're getting the noise when the play starts. In the huddle you gotta be locked in a littler more than other places. You gotta communicate everywhere in away games, but definitely more of an emphasis on the huddle because that's where they're going to be full-go with those cowbells."
The cowbells play a role, but early self-inflicted errors have handicapped Kentucky in Starkville. In 2019 Sawyer Smith threw a pick six on the fourth play of the game. In 2017 Miss. State scored on its first possession of the game. This Kentucky football team, particularly on offense, has been a fast starter. The Wildcats must continue that trend, rather than sleep-walk out of the bye week, if they want to give Fortner a win in Starkville before his lengthy career concludes.