Xavier Booker no longer considering Kentucky, committing Saturday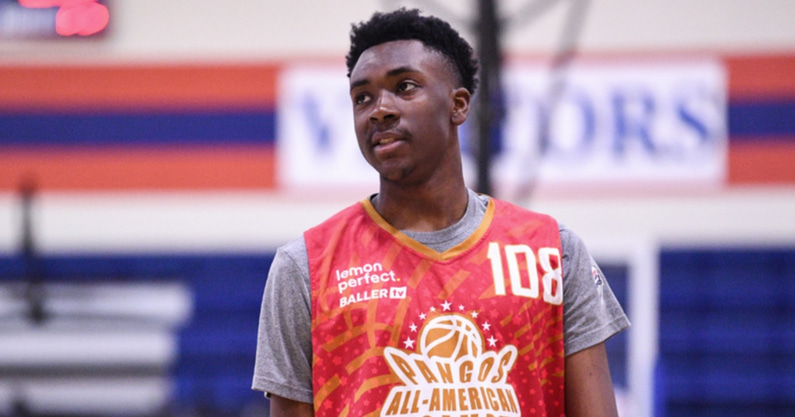 2023 five-star forward Xavier Booker will not be a Kentucky Wildcat. Instead, the 6-foot-10 prospect out of Indianapolis (Ind.) Cathedral narrowed his list to ten earlier this week, leaving Michigan State, Michigan, Auburn, Ohio State, Gonzaga, Purdue, Notre Dame, Indiana, Cincinnati, and Oregon in contention.
Now, Booker is ready to make a commitment.
The five-star forward heard from Kentucky throughout the spring and summer, with the staff visiting him on multiple occasions. At the time, Booker made it clear that UK was a program he was interested in and would like to visit.
"As of right now, I'm just continuing to talk to Coach (Orlando) Antigua, Coach (John) Calipari, continue to build my relationship with them," he told KSR in June. "Hopefully I can get up there for a visit soon."
Contact soon died down between the two sides and no trip to Lexington was ever scheduled. Instead, Booker made official visits to Michigan State, Indiana, Purdue, and Notre Dame, along with unofficials to Ohio State and Cincinnati. And it appears he's seen enough elsewhere, scheduling his college announcement for this afternoon at 2 p.m. ET.
With Kentucky out of the mix, who is the favorite? Michigan State has a 90.5% chance to land the five-star forward, per On3's Recruiting Prediction Machine.
"Really just the relationship I have with Coach (Tom) Izzo," Booker said of Michigan State. "I have a really good relationship with him, he actually FaceTimed me during Game 6 of The Finals while he was at the game. I have a good relationship with the coaches and I like their play style. They compare me to Jaren Jackson a lot. I can see the fit there."
What is Booker looking for in a school?
"Just somewhere I can fit in from every aspect," he said. "Athletically, obviously, somewhere I can fit in with their play style and I have a good relationship with the coaches. Also the academics, somewhere I know I'm getting a good education that can set me up later on in my life when I'm done playing basketball."
With Booker no longer an option for Kentucky, the Wildcats will turn their attention to five-star prospects Ugonna Kingsley (2022), Aaron Bradshaw and Ron Holland to round out the frontcourt in 2023-24.