Your 2013 NBA draft lottery odds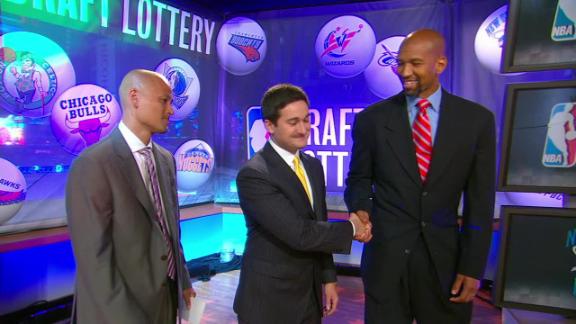 The NBA draft lottery is five hours away and fans are anxiously awaiting the draft order. Once the ping-pong balls are drawn tonight, we will have a pretty good idea whether or not Nerlens Noel will become the third No. 1 overall pick from Kentucky in four years under John Calipari. Here are the team-by-team and pick-by-pick odds:
SI
Let's go Charlotte. Or Sacramento. Follow along on ESPN at 8:30ish.