EXCLUSIVE: A year into his $10 million investment in NIL, LifeWallet CEO John Ruiz is blown away by the return and plans to increase the budget in Year 2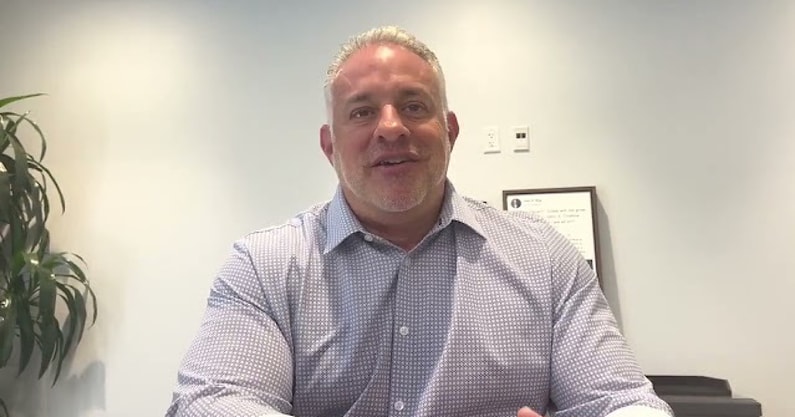 A year after his decision to enter the world of NIL, LifeWallet CEO John Ruiz is absolutely floored by the return on his investment.
With a NIL marketing budget of $10 million, being distributed to players every two weeks by direct wire, Ruiz has made LifeWallet a well-known name around the country.
Despite knowing the name LifeWallet, not too many people know exactly that the company is looking to put patients at the center of the healthcare ecosystem by giving them access to their health information when they need it most and by connecting them seamlessly with providers and payers.
That doesn't bother Ruiz as he continues expand the brand into other areas.
In addition to LifeWallet, there already is a division called LifeWallet Sports, which will soon include sports bar/restaurant facilities in Miami and maybe as far away as Las Vegas. These locations will also include studios for live broadcasts and podcasts, which presumably will include LifeWallet athletes. There also will be a division named LifeWallet Legal Referral Systems which is expanding nationwide as a Lawyer referral system for the entire country that provides information on people who might benefit from legal services due to cases involving any kind of injury.
But in terms of the name recognition of LifeWallet, not to mention himself, Ruiz couldn't be happier with what he has bought for what really is a modest amount of money in terms of big business marketing expenditures.
Enter the many who are asking the simple question of whether Ruiz will remain invested in NIL despite the fact that the Miami Hurricanes, the primary beneficiary of his marketing program, are not winning big on the football field this season.
Ruiz said that not only will he not decrease the budget in year two, but he will be expanding it to accommodate these several new divisions of LifeWallet and their business activities.
In the above wide ranging interview with CaneSport Publisher Gary Ferman, Ruiz discussed those plans and many other subjects.