Miami strength coach Aaron Feld, the man behind the magic curtain of Miami's off-season gains, reveals his secrets
FALL ROSTER RELEASED: Updated heights, weights for all key players
Miami Hurricanes OL Logan Sagapolu and Justice Oluwaseun squatted an all-time UM record 700 pounds this offseason, with Oluwaseun saying he never thought he'd reach such a number. Safety Kam Kinchens improved from 400 to 515 in the squat. TE Jaleel Skinner says he gained 15 pounds of muscle from the spring, RB Jaylan Knighton added 10 and WR Jacolby George padded up 10 pounds. RB TreVonte Citizen improved 100 pounds on his high school squat, to 600, and 70 pounds on his bench, to 295. DT Jared Harrison-Hunte says he gained over 15 pounds of muscle and his squat went from 600 to 645.
While you can see on the updated fall roster that many players also dropped weight, in many cases by design to make them more flexible and quicker, the list goes on, and on, and on of strength gains.
Miami players can take the credit with their hard work and dedication.
The man behind the curtain, the Wizard of Oz, so to speak, was strength coach Aaron Feld. He's the one who pulled the levers, guided every player in every position group.
And yes, talking with the media today after practice ended Feld referenced "NASA" and "NASCAR" in the same sentence when discussing training football players. At times it seemed he was speaking another language, sometimes talking so quickly he almost seemed to get out of breath. Maybe speech & conditioning can become a thing.
"You're doing high level math, the amount of high level math equations that go in your mind as an athlete, and they may not even realize it," Feld says.
Another Feld-ism?
He says he preaches "neutral thinking which is neither positive or negative." He explains, "We don't know if positivity works, but we do know that negativity works and it works negatively 100 percent of the time. So if we don't know if positivity works and know negativity (is negative) 100 percent of the time, we're neutral."
Then there was this response when asked about players always saying to "be where your feet are."
Feld's easy explanation for that: ""It's the definition of focus," Feld said. "It's where your subconscious mind and your conscious mind are in the exact same place, and that same place is where your body is."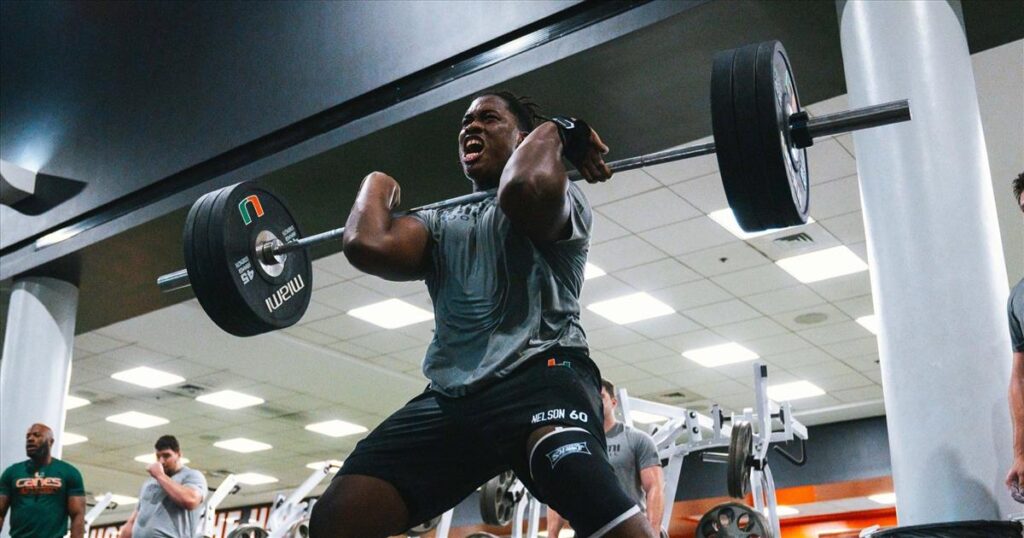 The results of the Feld-isms were obvious on Day 1 of Miami's fall drills. It was a bigger, more conditioned, toned team than what we saw at the end of spring practice.
"(Players) should brag, because what they did was really special," Feld said. "100 percent of our kids, every single one of them said something along the lines of wanting to be pushed, to be held to a high standard. (That) makes it easy."
A non Feld-ism? Well, that's when he fielded questions today he felt were self-evident.
"What is your assessment of the speed of the team" he was asked.
"We are a very fast team," Feld responded.
The follow-up: "How does that compare to other teams he's seen?"
"Very fast," Feld responded.
End of conversation.
Feld stressed that "championship culture" is something the Miami Hurricanes are building.
"We build force philosophy profiles to figure out where our guys are powerful, strong, where they need to improve," Feld said. "You have many different metrics (in all different areas that measure progress).
"We train attributes. Everything we do is specially to make you a better football player. You look at the movements on the football field – what are the attributes you need at (your particular position)?' We train those attributes."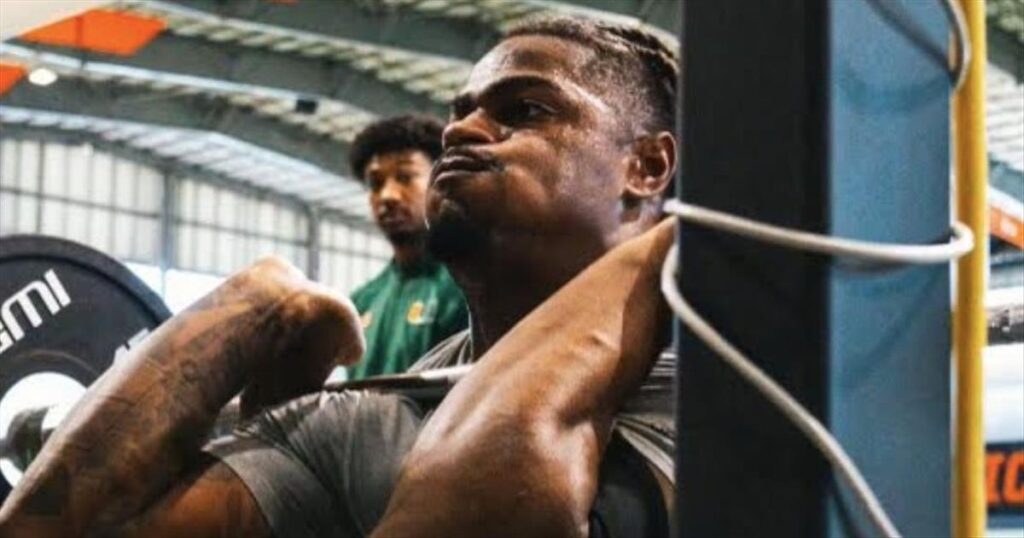 Feld said gains this off-season for many players have "been unreal."
Can he single anyone out?
"Take a roster and read it all the way to the bottom," he responded. "I wish I could pinpoint single guys. But I've been blown away by everyone in this organization."
The bottom line?
Feld's pleased with the weight room gains and also said the nutrition aspect paid dividends.
"Everybody transformed," Feld said. "Everybody got faster, stronger. … The reality is what are we going to do on the football field – that's why we do all this."