UM G.O.A.T.S Season 1, Episode 6: The Bernie Kosar Interview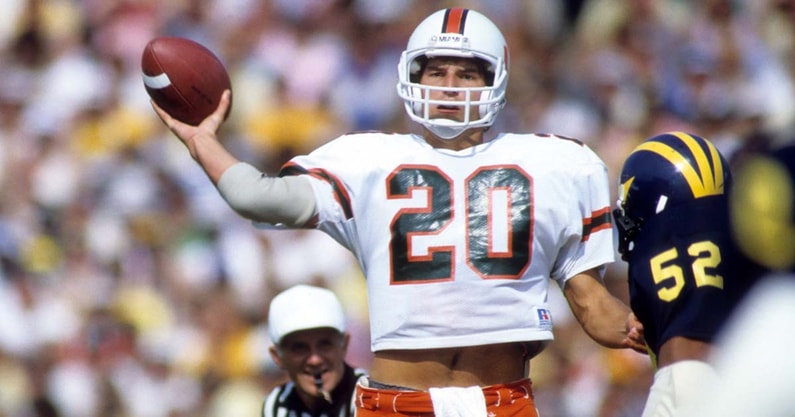 Bernie Kosar has been in a coma three times. He has overcome dozens of injuries and as many as 100 concussions. But today he has reached a new height thanks to perseverance and a health regimen that he says has saved his life and now he wants to inspire others.
Roy Firestone talks about it all with Bernie in this amazing UM G.O.A.T.S interview.
You can get more of Roy Firestone by visiting Roy's You Tube Channel.
Did you miss any of our previous UM G.O.A.T.S episodes with Mario Cristobal, Jim Kelly and Jimmy Johnson. Here they are.