Michigan State coach Tom Izzo says Malik Hall will practice Tuesday, isn't ruling him out for Thursday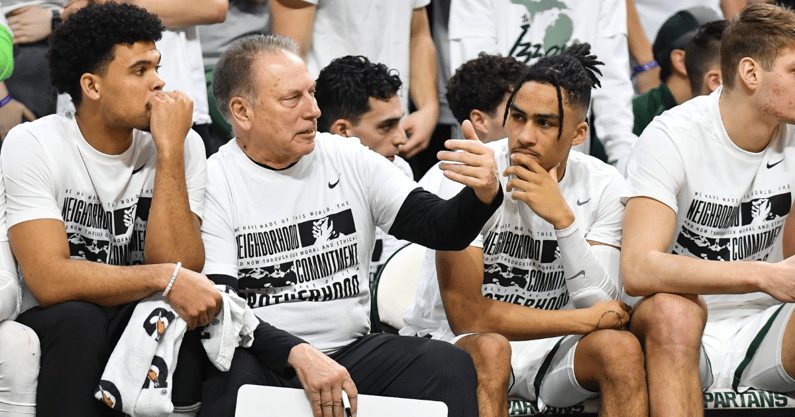 East Lansing, Mich. – Michigan State's Malik Hall is expected to practice with the Spartans today (Tuesday) head coach Tom Izzo said during his weekly press conference, and the senior forward hasn't been ruled out for playing on Thursday against Iowa. 
Hall, Michigan State's most versatile player and a key player to the Spartans' present and future, has played in just nine games this season, and started four due to a stress reaction in his foot. 
Hall missed eight games from Nov. 19 to Dec. 29. He returned for five games and then re-injured the foot at Illinois on Jan. 13 and has missed the past three games.
"We are hoping he will practice a little bit today," Izzo said. "At least he is on the slate to practice a little bit. That would be big. How much? We'll just pray to God that he keeps making some progress."
Hall scored 11 points against Gonzaga, 20 against Kentucky and 11 against Villanova in the three games prior to being sidelined by the injury. He has not started a game since, although he 15 off the bench against Michigan on Nov. 7.
Earlier in the season, Michigan State's Jaden Akins dealt with a stress reaction injury to his foot. He missed two months during the fall but managed to come back in time for the season opener on Nov. 7 against Northern Arizona.
Akins had a relapse, causing him him to miss four games in November. Before Akins returned in December, Izzo said he wanted Akins to have three good healthy practices.  
Hall's injury situation is different.
"With Jaden, I was a little worried because he lost a little weight," Izzo said. "Malik has kept weight up. No. 2, Jaden's injury was a little more severe. He had surgery on it but Malik has been running, he has been doing some things. 
"If he practices today today, could he play Thursday? Sure, he could. That would be two days (of practice) instead of three. That kind of goes on feel. 
"He has been out long enough for that injury, whether it's an injury or the injury was more of a tweak or more of a problem, I'm leaving that to the medical people and to him. 
"We need Malik back. We would like to get Malik back, but Malik is doing and the trainers are doing everything they can."