V-Cast: Michigan State makes progress, faces heavyweight match-up against Marquette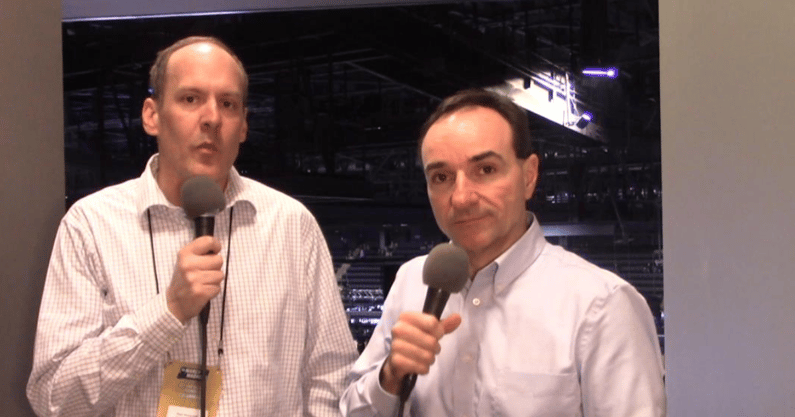 Columbus, OH – Michigan State coach Tom Izzo had a lot to be pleased with in his team's 72-62 win over No. 10 seed Southern Cal in the East Region of the NCAA Tournament on Friday. Coming off a one-and-done showing in the Big Ten Tournament, Spartan players demonstrated that they have learned some valuable lessons about one-and-done time.
The biggest positive in this game was the defensive effort in the second half.  For the better part of the past month, Izzo has been cajoling his team to get back to playing defense at the level that Michigan State played for the first two thirds of the season. In the Round of 64, Michigan State played solid defense, and they are advancing as a result.
After Michigan State's 72-62 victory, SpartanMag staffers Jim Comparoni and Paul Konyndyk checked in from Nationwide Arena with a post-game V-Cast.
TOPICS COVERED
Spartans deliver on defense: Michigan State faced on the nation's top defensive teams in the Round of 64, but the best defensive team in this game was not Southern Cal. Michigan State held Southern California's leading scorers Boogie Ellis and Drew Peterson to a combined 17 points in this game. Tyson Walker deserves a lot of the credit for the job he did on Ellis, who scored just six points.
Jaden Akins: Sophomore guard Jaden Akins was impressive against Southern California. Akins, who is arguably the best all-around athlete on this team, played outstanding defense throughout this game, while contributing some of the loudest plays of the game. Akins made a statement with a counter-break dunk, which he followed up later in the game with powerful drive and score against the best shot-blocker in the Pac-12.
Carson Cooper: Freshman center Carson Cooper picked a good time for a breakout performance. Cooper played big minutes off the bench. His better than functional ball-screen-defense was a significant factor in his Michigan State's win over Southern Cal. Cooper also hammered down a pair of dunks during and 8-0 run in the second half that helped Michigan State take permanent control of momentum.
Marquette: The reward for Michigan State after beating a quality Pac 12 opponent is a Round of 32 date with a Marquette team that has been playing as well as anyone in the country in the weeks leading up the NCAA Tournament. This game means a lot to everyone in the Michigan State program, but none more than Joey Hauser who began his college career at Marquette.