Newsstand: Michigan basketball has 'every intention of playing' at Illinois Friday night following two postponements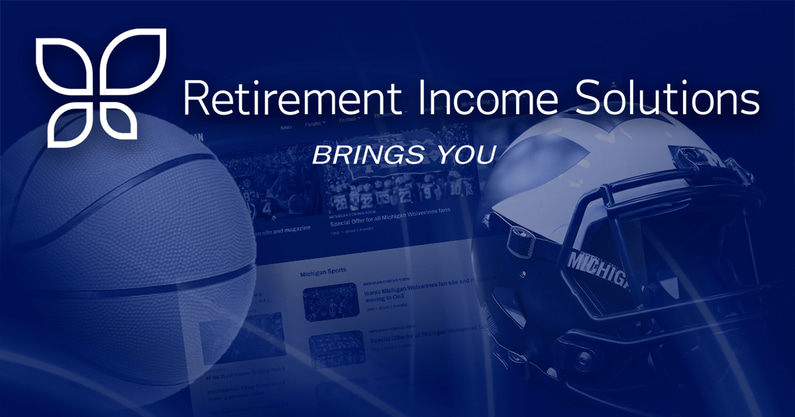 Michigan On TV
What: Michigan women's basketball at Penn State
When: 8 p.m. ET
Channel: Big Ten Network
Tweets Of The Day
Michigan basketball is scheduled to play at Illinois Friday night after seeing its last two games canceled due to COVID-19 protocols. As of Wednesday evening, it looked like the Wolverines would be ready for a return to action.
Michigan head football coach Jim Harbaugh spoke publicly for the first time since reports surfaced last week that he might be interested in returning to the NFL. At the ceremony for the Bear Bryant Award, Harbaugh answered a question about the buzz, making a quip that the rumors are "more enjoyable this year compared to last year," referring to some pundits saying he was on the hot seat after the 2020 season.
Michigan's 2022 football schedule was revised by the Big Ten and released Wednesday.
The Wolverines will play eight home games at Michigan Stadium and travel for a pair of road games during the months of October and November.
Michigan plays its initial four games of the season at Michigan Stadium, starting with the season opener against Colorado State on Sept. 3. The Wolverines will host non-conference matchups against Hawaii (Sept. 10) and Connecticut (Sept. 17) before opening the Big Ten Conference season against Maryland (Sept. 24) at the Big House.
U-M will play back-to-back road games to start the month of October. In a rematch of the 2021 Big Ten Championship Game, the Wolverines will travel to Iowa on the first day of the 10th month (Oct. 1) at Kinnick Stadium. Michigan follows up with a game against Indiana at Memorial Stadium (Oct. 8). The Wolverines return to Ann Arbor for a gridiron battle with Penn State on Oct. 15 before their bye week on Oct. 22. U-M will host in-state rival Michigan State in the yearly battle for the Paul Bunyan Trophy on Oct. 29.
The Maize and Blue opens November with a road trip to Rutgers (Nov. 5) before returning to the Big House for its final home games of the 2022 season. U-M will face West division foes Nebraska (Nov. 12) and Illinois (Nov. 19) at Michigan Stadium. The regular season ends with "The Game" in Columbus against Ohio State on Nov. 26.
Quote Of The Day
Headlines Of The Day
• Clayton Sayfie, The Wolverine: Michigan head coach Jim Harbaugh on NFL buzz: 'It's a little more enjoyable this year compared to the rumors last year'
• Chris Balas, The Wolverine: ITF EXTRA: How long can Michigan hold on to Mike Macdonald?
• Chris Balas, The Wolverine: ITF EXTRA: Michigan football to host massive portal DT this weekend
• Anthony Broome, The Wolverine: A way-too-early Michigan football schedule prediction for 2022
• EJ Holland, The Wolverine: Wolverine TV podcast: Are Jim Harbaugh rumors impacting Michigan recruiting? Plus, AA Bowl takeaways