Wolverine TV podcast: Borton and Boesch discuss Michigan basketball's offseason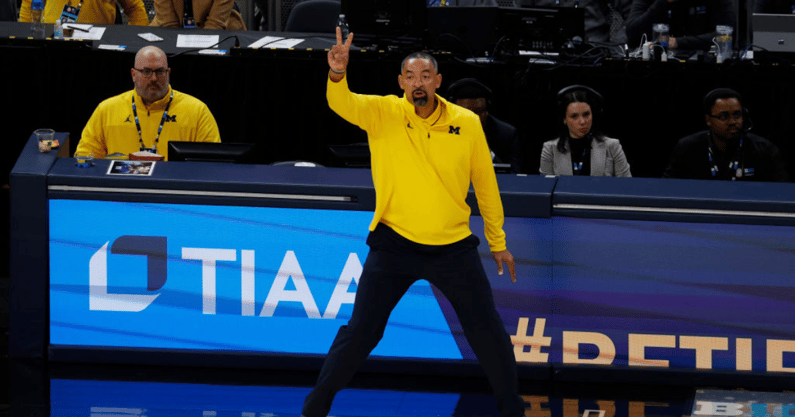 The Wolverine's John Borton and Michigan radio voice Brian Boesch discuss the passing of former football coach Gary Moeller, Juwan Howard's work with the men's basketball roster, the additions of Jaelin Llewellyn, Youssef Khayat, Joey Baker and much more.
Watch or listen to the full Michigan discussion below
Follow The Wolverine's media content
The Fort is a vibrant community and one of the most active message boards in college sports. You can be a part of that if you are not already for $1 for an entire year subscription. The best insider content and a massive Michigan community await.
All of our shows on The Wolverine are available on Apple Podcasts, Spotify, Google and Podbean. Be sure to subscribe and leave us a five-star review!
Subscribe to our YouTube channel for live podcasts, In The Trenches with Chris Balas and Doug Skene, Michigan football and recruiting content and more.
Jaelin Llewellyn, Youssef Khayat's fits
Llewellyn, who stands at 6-foot-2, 185 pounds, is seeking a new opportunity given the Ivy League's athletic eligibility extends only to undergrad students. This is what led to Michigan landing Mike Smith from Columbia two offseasons ago.
Llewellyn was a four-star recruit and top-100 prospect during his high school career, per ESPN. The Mississauga, Ontario native was North Pole Hoops' No. 5 Canadian prospect and top point guard in the class of 2018.
He had a decorated career at Princeton, joining the program's 1,000-point club this past season. Llewellyn was First Team All-Ivy League in 2022, averaging 15.7 points, 4.1 rebounds and 2.5 assists per game while shooting 44.7% from the field. His three-point shooting increased every season at Princeton, which peaked this year at 38.6% from distance. Llewellin started all 76 games he played in his career with the Tigers. Princeton finished first in the Ivy League in the regular season and had a 23-7 record overall.
Khayat (6-9) played for Limoges CSP's U21 team in France, which is in one of the most competitive leagues in Europe. He averaged 17.4 points, 7.7 rebounds and 1.8 assists per game this season while also getting some run with Lebanon's national team.
The Wolverines were a finalist with Xavier, DePaul and Wake Forest also in contention. Visa issues have prevented Khayat from visiting schools, meaning that he chose Michigan without hitting campus. Head coach Juwan Howard was silently the point man in this recruitment and closed the deal ahead of Khayat's decision.