Michigan basketball's Juwan Howard extends several new offers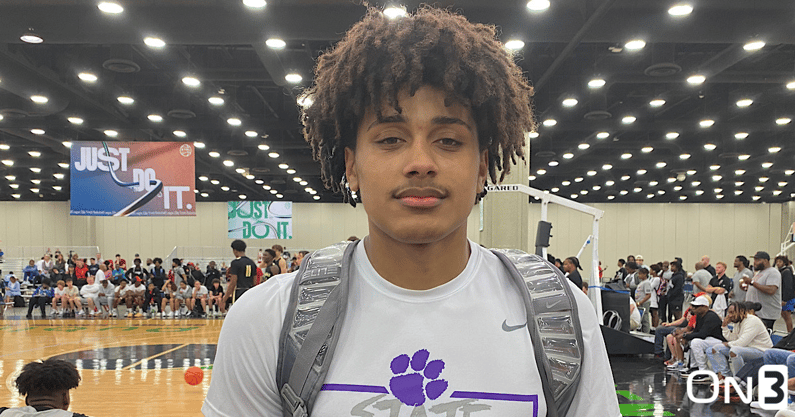 Michigan coach Juwan Howard and his staff have finished their 2022-23 roster. Now they're working on the future.
RELATED: Michigan basketball – Point guard Jaelin Llewellyn ready to go at U-M
RELATED: Michigan & Juwan Howard adapting to the times- will football follow?
Howard and his staff have extended several new offers recently among three difference classes. Here's the detailed latest:
The Pickerington (Ohio) Central products hails from the same school as alum Caris LeVert. He's now On3's No. 26 player nationally in his class after an outstanding early summer.
Royal moved up 29 spots from No. 55 in the updated rankings. From On3's Jamie Shaw:
"Devin Royal is an advanced bucket-getter. His feel at each level of the floor is not something you can teach. The 6-foot-6 forward has touch that extends beyond the arc. He can handle the ball and get to his spots and has a crafty nature around the basket. During the last EYBL stop, Louisville, Royal averaged 23.8 points through the five games. He is a tweener-forward who may be a touch small or a little less athletic than those he lines up against. However, Royal draws comparisons to Grant Williams, who is finding success in the NBA Finals with those same questions."
Royal recently visited Michigan State and has Penn State, Xavier, Marquette, and Ohio State on his list. He likes the home state Buckeyes and plans to put out a list and commit before his senior year.
The 6-9, 210-pound Brown has several big offers already and is hearing from Duke and North Carolina. He's from Juwan Howard's old stomping grounds in Chicago, however, and the Wolverines were on him a while before offering. He's visited Illinois, Ohio State, Notre Dame, Oklahoma and Wisconsin.
"I got an offer from Georgia last week, be Kansas State a couple of weeks ago," Brown told On3 several days ago. "I know my coaches have been talking to Duke and North Carolina. I've been talking to Marquette recently. We are going to a team camp up there in a week or so. Besides that, Illinois, Notre Dame, Oklahoma, and kind of the same schools have been reaching out."
The 6-1, 170-pounder has yet to be ranked by On3.com, but others have him among the top 65 players in the country. Michigan is his latest offer.
Perry is an Eddyville, Kentucky native, however, and recently received an offer from Kentucky after some outstanding performances. That could make it tough for Michigan. From KSR.com:
"Perry is one of just 37 players in Kentucky high school history to score 3,000 points in a career — and he's done so before entering his junior year. He's just 1,149 points away from breaking King Kelly Coleman's all-time record of 4,337 points in a career (Wayland, 1953-56). He has earned scholarship offers from Iowa, Missouri, Nebraska, Ole Miss, Purdue and Wake Forest, among others."
Jeremiah Fears, Class of 2025
Fears is the brother of Michigan State pledge Jeremy Fears. He attends Joliet (Ill.) West and holds offers from MSU and Illinois in addition to Michigan.
The combo guard is extremely quick and can get to the rim and score outside. His recruitment is just getting started, but Michigan is heavily involved.
RJ Greer, Class of 2025
A 6-4, 163-pound guard, Greer blew up this spring to earn an offer from Florida. He reportedly made eight triples in one game and scored 26 points for Midwest Basketball Club at Midwest Mania in Fort Wayne in April.
Kentucky, Virginia Tech, Dayton and others are also getting involved in addition to Michigan. He is the son of Dayton Flyers associate head coach Ricardo Greer, and averaged 15.3 points as a freshman at Springboro (Ohio) High. He shot 45.5 percent from three-point range (50 of 110) as a frosh.