Michigan Boasts Top 5 2023 Recruiting Class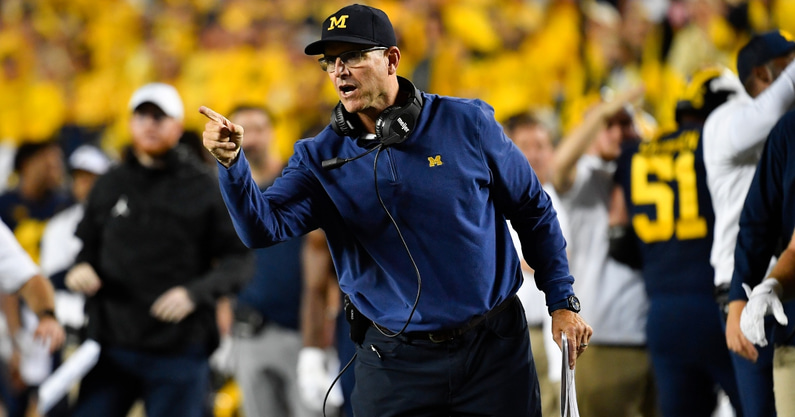 Michigan is firmly in the Top 5 in the 2023 On3 Consensus national team recruiting rankings after landing four-star Milton (Mass.) Academy tight end Andrew Rappleyea on Sunday afternoon.
Rappleyea committed to Michigan over offers from Boston College, Michigan State, North Carolina, Ohio State, Penn State, Tennessee, Wisconsin and others.
Rappleyea visited Michigan in November for The Game and returned this weekend for another unofficial visit. The On300 prospect felt at home in Ann Arbor and decided to jump in the class.
With Rappleyea onboard, Michigan ranks No. 4 nationally with a score of 90.939. The only teams currently ranked ahead of Michigan are Georgia, Notre Dame and USC.
With Michigan having stability and plenty of success on the field, the Wolverines are poised to add more top tier talent to its 2023 recruiting class.
The Wolverines are in the mix for several elite prospects and just hosted multiple On300 visitors this weekend, including Rappleyea, offensive linemen Luke Montgomery and Cayden Green, defensive back Derek Williams and defensive lineman Kendrick Gilbert.
Michigan holds five commitments total for next cycle.
The fifth member of Michigan's 2023 recruiting class, Rappleyea joins in-state wide receiver Semaj Morgan, in-state kicker Adam Samaha, Top 100 linebacker Raylen Wilson and On300 defensive lineman Joel Starlings.
Michigan has the highest ranking class in the Big Ten as the Wolverines are ahead of both Ohio State (No. 6) and Penn State (No. 7).
Michigan is looking to take a full 2023 recruiting class.