Michigan faces a tough road matchup against UCF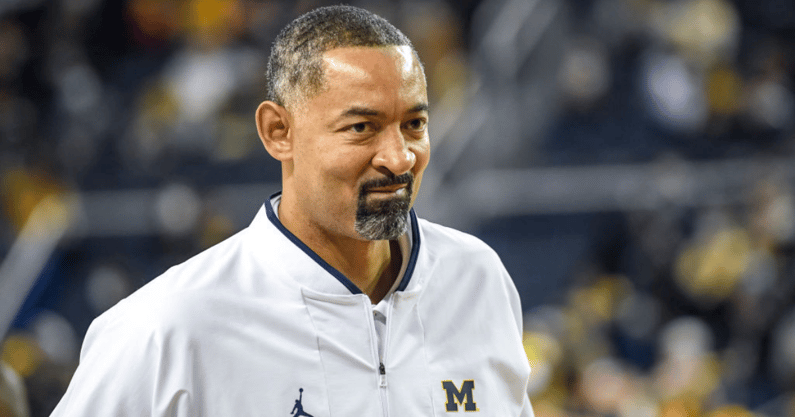 Michigan (-3.5) finishes their nonconference slate on the road against Central Florida. The knights are coming off of four straight wins, and have not lost since December 1st to an Auburn team who is looking like a legit Top 10 contender. Michigan won in a blowout the last time these two teams played, an 80-58 final score in Ann Arbor last season.
Honestly, this is one of the more important games so far. Michigan is 1-1 in true road games, and is 0-3 in Quad 1 games. Despite having a disappointing 7-4 start, the season is far from lost. The NCAA tournament committee takes a lot of value in a team's NET rating and the amount of tough games they play, and win. Michigan is ranked #36 on the NET, and there are double digit Quad 1 game opportunities left on the schedule.
"Quad 1"
What is a Quad 1 game? A Quad 1 is the strongest/highest level game you can play based on where a team falls on the NET rankings, and where the game is played. These games hold much more weight than others. Three examples of Quad 1 games:
Hosting a Top 30 NET opponent at home.
Playing a Top 50 NET opponent at a neutral site.
Leaving to play a Top 75 NET opponent in a true road game.
When #36 NET Michigan lost to #38 NET Minnesota, that was a Quad 1 win for the Gophers, but a Quad 2 loss for the Wolverines.
Central Florida is #50 on the NET, and because they are a Top 75 opponent in a true road game, this falls under the Quad 1 rules. This is a big opportunity for Michigan to go into Big Ten play with a Quad 1 win on their resume.
The Matchup
The UCF Knights sit at 8-2, 1-0 in the American Athletic Conference. They lost a close game to Oklahoma (10-2) and suffered a loss to Auburn (12-1). The Knights have aspirations for an at-large bid, and with good games dwindling on their schedule, they need this win just as badly as Michigan.
UCF turns the ball over quite a bit, ranking 251st nationally in the category. Michigan has made adjustments with their full court and 3/4 court pressure to force teams to speed up and cause more turnovers/deflections. Michigan will need to keep UCF off of the free throw line. As a team, UCF shoots over 79% from the free throw line which ranks 9th in the country. One of the more misleading stats is their team 3pt percentage. Even though UCF ranks 184th nationally, their top two scorers shoot over 40% and one of the players struggling shot over 43% from 3pt last season. Michigan can limit their shooters from getting hot by forcing tough mid range jump shots, and limiting fouls in the paint to keep them off of the free throw line.
UCF Personnel: Backcourt
#22 Darin Green Jr: 6'4″ 185 pound Guard. Green is the #1 option for the Knights, putting up almost 15 points in each contest. He averages almost 12 shot attempts per game, while 60% of his attempts come from long range. He shoots over seven 3's per game, making 40.8% of them. Green has a good percentage but he's still a bit streaky. In his last five games, he's been 0-6 twice and 12/24 (50%) in the other three games. In the one blowout loss of the year, he went for eight points on 27% shooting. For Michigan to come away with a win, they can not let Green get in a rhythm.
#2 Darius Perry: 6'2″ 185 pound Guard. Perry is a former four star recruit ranked #67 out of high school who originally committed to Louisville before transferring in 2020 to Central Florida. He was in the same 2017 point guard class as Trae Young, Brad Davison, and Eli Brooks. He's been in college for a long time. He averages almost 12 points per game but he is their most efficient perimeter player. Takes a little over eight shots per game, 50/50 split between two's and long distance shots. Balanced scorer who shoots an elite 46.3% from 3pt range which ranks as one of the best in the country. Perry was out for last year's game so I'm sure he'll be ready to go hard tonight.
UCF Personnel: Frontcourt
#21 CJ Walker: 6'8″ 205 pound Forward. The former Top 25 four star Oregon transfer from the 2019 class is an elite athlete. He brings energy to the frontcourt and will need to be kept off the boards. He shoots around 60% from the field, highly efficient while living in and around the paint.
#34 Cheikh Diong: 6'11" 235 pound Center. Super senior transfer from UNLV. Diong plays about 22 minutes per game. He is not much of a scorer but he is a big body and rim protector. Guards and Wings have to finish strong around the rim when he's in the game. There is a drop off with big man post play once he goes out. Forcing UCF to play Walker at the center spot for extended periods should be beneficial for Michigan.
The Michigan backcourt has their hands full, and their success will depend on how Eli Brooks, DeVante' Jones, and Frankie Collins are able to win their matchups at the guard position. I am also looking forward to see a consistent rotation, similar to what we saw against Southern Utah. It is important Michigan strings together multiple well played games before they get back into Big Ten play.