Newsstand: Jim Harbaugh raves about Ryan Hayes on radio show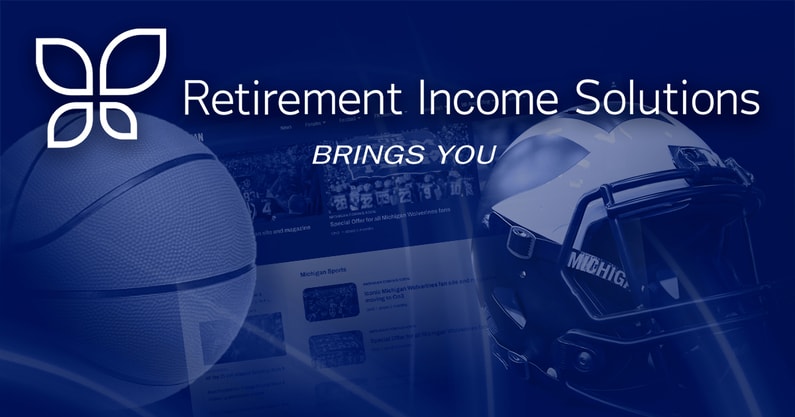 Michigan football head coach Jim Harbaugh knows a thing or two about identifying talent. Graduate left tackle Ryan Hayes, who will play his final home game as a Wolverine on Saturday vs. Illinois, was one of the program's better finds of late.
Hayes was plucked out of Traverse City, Michigan and was a tight end in high school. Michigan saw a diamond in the rough on the offensive line, telling him to put on weight and getting him developed as a left tackle.
Now, Hayes has started 24 games over the last two seasons and has been a stalwart on the offensive line. Harbaugh took a bit of a victory lap on his identification on the Inside Michigan Football radio show this week:
"Another great for story of a tight end. Many of the doubters — even had coaches at the time here: 'No, we can't take him. Don't take him and Jalen Mayfield. They're both not big enough.' 
'They're really athletic. They're gonna be good. Trust me. You will thank me later.' 
Chalk that one up for seeing and kind of been to that movie a few times where I knew both Jalen Mayfield and Ryan Hayes would be good players. Had a really strong feeling they would. Even many of the prognosticators and recruiting experts were doubting and the three-star, all that kind of stuff. It's really good. 
Ryan was one of those seniors last year and leaders that I felt was such a strong leader on that team and now he is again this year. Kind of a quiet, stoic, by example. And a tremendous player. He's been doing that again this year. Big soft spot in my heart for Ryan Hayes. Love him."
Tweets of the day
Michigan quote of the day
"I'm feeling great. Just a little tweak. I feel like I'll be alright. Our trainers are working very hard. I was in there getting treatment for like four hours this morning, so I'll be fine. I'm in great hands. It's all God's plan."
– Michigan EDGE Mike Morris on working his way back from an injury over the weekend
Headlines of the day
Report: Big Ten will now wait until prosecutor findings to comment on Michigan State tunnel incident
Michigan football: Dissecting 2022 domination so far and more
Jim Harbaugh talks potential of extra year for some Michigan players prior to senior day
Karsch: From the broadcast booth
Michigan football: Jim Harbaugh thinks Blake Corum is the Heisman 'frontrunner,' wants pass protection to improve