Michigan hoops: Youssef Khayat, a new offer, 2023 updates, more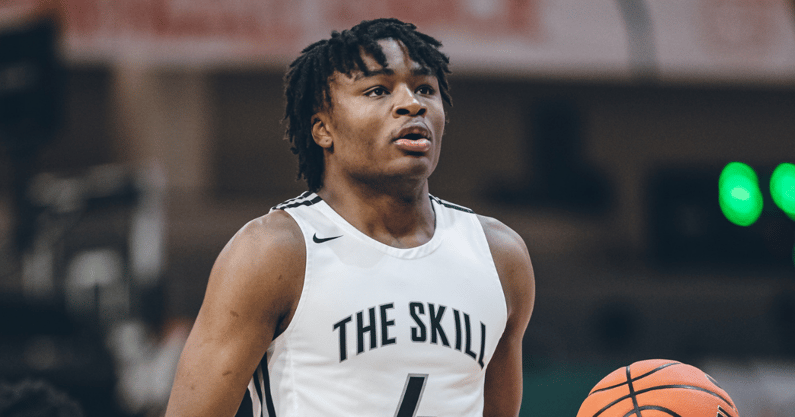 Top Michigan target Youssef Khayat is closing in on a decision — here's the latest on the Wolverines' chances. Plus, head coach Juwan Howard and his staff have offered another top prospect while others are starting to set visits.
RELATED: Top Michigan hoops target Youssef Khayat seems ready to announce
But first …
Michigan is in good shape for Youssef Khayat
Michigan fans shouldn't take a victory lap — yet — until he makes it official. But as we've said from the get-go, U-M has long been strong with the Lebanese 19-year-old. The coaches did a good job keeping this one under the radar for as long as possible. Xavier is still the strongest competition, while DePaul and Wake Forest are also involved, but Howard has done a fantastic job letting him know his plan for him. Khaya
Khayat is enamored with the program and what it did for the Wagner brothers (Moritz and Franz, both in Orlando). There's also a huge Lebanese population close to Ann Arbor that can help him feel more at home.
We like the Wolverines' chances here. A lot. There are conflicting opinions on how much he can contribute as a frosh, but he can shoot, is skilled … and he'd be here in the fall.
He'll make his decision tomorrow at 2 p.m.
Some more film …
Wolverines planning on 2023 visitors
In addition to Papa Kante, who visited in mid-June (and has Michigan at or near the top of his list — we like U-M's chances here, too), Howard and Co. are trying to get others on campus. As reported, Kante visited with friend Gavin Griffiths' mother and brother. Griffiths, a top 20 prospect, didn't make the trip, having committed to Rutgers.
At one time they talked of playing together, but it doesn't seem likely at this point. Kante still has trips to Maryland (this weekend) and Pitt (July 28-29) before he goes back home to Senegal (Africa) for the first time in three years. We expect him to decide then.
We've talked about Zayden High … Michigan is one of four schools on his leaderboard with Texas, TCU and Houston. He visited Texas mid-month unofficially with his family, and while all his other schools are in his home state, the On3 consensus No. 33 player nationally wants to visit U-M.
So, too, does 6-2, 190-pound point guard Isaiah Collier of Marietta (Ga.) Wheeler. Though Michigan is playing catch-up here to Cincinnati, Alabama and others, the Wolverines might get his last visit. He's seen the aforementioned schools as well as UCLA and USC on officials and has one remaining.
"There are definitely a lot of good guards going to Michigan right now," the five-star Collier told On3 this spring. "I like how they play and their play style, and I'm looking forward to learning more about them."
He could visit with friend Marvel Allen, who struggled to play through an injury at Pangos Camp in Vegas a few weeks ago.
"On3 Consensus No. 26 Marvel Allen was not close to 100 percent for the camp," Gerry Hamilton wrote. "It was obvious to anyone watching the 6-foot-4 strong-bodied guard was dealing with right knee soreness. Allen played through it and made a number of plays setting up teammates for clean perimeter looks. Allen gets a big check in the competitive box from On3."
The former LSU pledge has visited Georgetown and Florida State.
Michigan has work to with both of these guys. Getting them on campus would be a good start.
A new Michigan 2025 offer
Michigan has offered Jeremiah Fears, a "crafty and explosive" guard out of Joliet (Ill.) West who holds offers from Illinois and MSU.
His brother, Jeremy, is a Michigan State pledge in the 2023 class. The freshman is already making a name for himself.