Newsstand: Michigan set to land commitment from Notre Dame decommitment?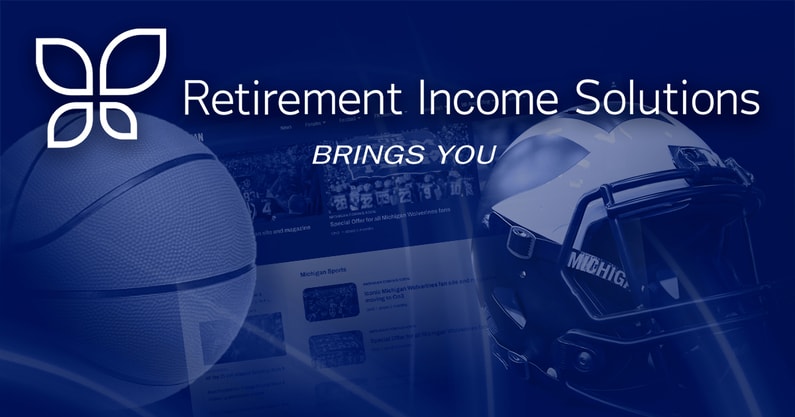 Michigan On TV
What: Michigan women's track and field at NCAA East Preliminary Round
Where: Jacksonville, Fla.
When: 10 a.m. ET
Channel: ESPN
Tweets Of The Day
Three-star Princeton (N.J.) Hun School defensive lineman Owen Wafle backed off his pledge to Notre Dame, set a June 16 official visit date with Michigan and is now trending to the Wolverines. TheWolverine.com insider EJ Holland has placed an On3 prediction in favor of the Maize and Blue landing the top target.
Legendary Michigan swimming and diving coach Mike Bottom announced Wednesday that he will retire effective Aug. 4. He will continue to head up both the men's and women's programs while a national search for his replacement progresseds.
"Today, Mike Bottom informed us that he plans to retire from full-time coaching," said Michigan director of athletics Warde Manuel in a statement. "An Olympic caliber coach, Mike sustained Michigan's legacy of success in the pool for many years and will always be remembered for stewarding great success in men's and women's swimming and capturing the 2013 men's national championship. I deeply appreciate his passion for the sport, his love of U-M, and his willingness to continue leading the program while we search for his replacement."
"Following my 15th year leading Michigan teams and over 30 years of collegiate coaching, my excitement moves to cheering on future success. In the coming weeks, I will enjoy being part of our summer national and international pursuits. I am excited to pass the helm to a fresh new leader who will win championships and mentor champions. I am so grateful for the leadership of Warde Manuel and Rob Rademacher over these past years and the growth partnerships that I've enjoyed with so many coaches and staff members. Go Blue!"
More on Bottom's career from MGoBlue.com:
Bottom recently completed his 11th season leading the combined programs and his 15th year leading the men's program while coaching in six consecutive Olympic Games. The nine-time Big Ten Coach of the Year compiled a 111-13-1 (67-9 Big Ten) duals record with the men's program and a 74-19 (49-9 Big Ten) duals record with the women.
Bottom will finish his U-M tenure having coached nine national champions, 140 Big Ten individual and relay champions, and more than 50 CSCAA All-Ameicans.
Overall, Bottom led the Michigan men to one national championship (2013) and nine Big Ten championships while leading the women to three titles. In addition, Bottom coached nine individual national champions in his tenure.
Michigan senior EDGE Braiden McGregor dealt with confidence issues earlier in his career, having to recover from both the physical and mental ramifications of a serious knee injury suffered in high school. But he's now got sky-high confidence, after making an impact late last season, and wants to carry that momentum into the 2023 campaign.
Michigan 2024 four-star running back commit Jordan Marshall is a big believer of what the Wolverines can do going forward.
Quote Of The Day
"Cole Sullivan is a very interesting prospect and a guy who has some developmental upside as a linebacker. He's just a phenomenal high school football player and a guy who makes plays in a bunch of different facets. He's a good basketball player too, plays on both sides of the ball, flys around and has good ball skills. He's very well coordinated. When you look at a guy who's going to get the football cliche, that would apply to Cole."
— On3 director of scouting Charles Power on Michigan LB commit Cole Sullivan
Headlines Of The Day
• Anthony Broome, The Wolverine: Michigan football quarterbacks: Better or worse in 2023?
• EJ Holland, The Wolverine: ITB Extra: On3 Prediction in for Michigan to land ex-Notre Dame commit
• Zach Libby, The Wolverine: On3 Rankings Director Charles Power weighs in on newest 2024 Michigan commits
• Clayton Sayfie, The Wolverine: How many preseason all-conference selections each Big Ten team has: Michigan ranks second with 17
• Anthony Broome, The Wolverine: Anonymous coaches weigh in on Michigan football's 2023 opponents