Newly-formed Michigan NIL collective MGoDAO launches Season 1 NFT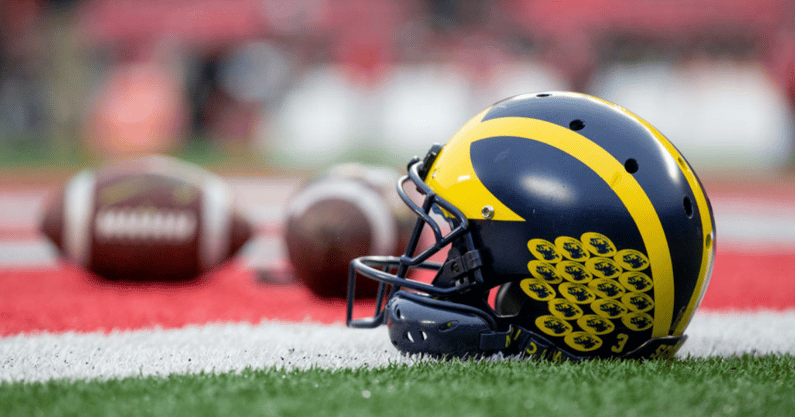 MGoDAO, a group of Michigan alumni and fans coming together to form a DAO (decentralized autonomous organization) and NIL collective, just launched its Season 1 NFT collection. For $100, this gives holders year-long access to tailgates, events, giveaways and athlete interactions. 
Purchases must be made using an ethereum wallet (examples: MetaMask, Trezor). The organization plans to add one male and one female athlete as the faces of MGoDAO Season 1 and will facilitate NIL agreements with additional athletes throughout. During this period, MGoDAO expects to prove its ability to make charitable contributions, host memorable gatherings and most importantly generate opportunities to get athletes paid. 
The business model is completely geared towards a transition to 'on-chain governance.' Essentially, the idea is that future NFT holders will also become owners of MGoDAO with governance rights — meaning as financial contributions enter the treasury, owners can draft and vote on proposals to determine how to allocate those funds. 
Why a DAO?
Decentralized autonomous organization (DAO) – "an organization constructed by rules encoded as a computer program that is often transparent, controlled by the organization's members and not influenced by a central government, in other words they are member-owned communities without centralized leadership."
Via @MGoDAO: 
"Building the DAO infrastructure upon the foundation of an aligned vision will allow us to focus our collective efforts to create an innovative and sustainable community of owners."
Season 1 (Proof of Concept)
Open & inclusive 
Transparent financial flow
Tangible rewards 
Immutable proof 
On-Chain DAO Infrastructure
Ownership
Agility 
Sustainability 
Is there competition in the Michigan NIL collective space? 
MGoDAO founder Reece Kurdyla explained to members at his most recent town hall meeting that the goal isn't to compete with other companies in the industry such as Valiant Management. Kurdyla specifically noted he'd rather this effort serve as a supplement/compliment to others behind the common desire of pushing Michigan to the forefront of NIL. 
The Wolverine, $1 for 1 year
This subscription will give you access to premium Michigan football, basketball and recruiting content. Our team of recruiting insider EJ Holland, team insider Chris Balas, columnist John Borton, staff writers Anthony Broome and Clayton Sayfie, and contributors Trevor Ritchie and Marshall Levenson make up the best team in the Michigan market.
You can also subscribe to The Wolverine magazine, which is published monthly for a total of 11 full-color issues annually. The Wolverine Football Preview Magazine, a full-color, 164-page magazine packed with great information about the upcoming season, will be available in July for individual purchase.
Follow The Wolverine on various social media channels, including Facebook, Twitter, Instagram, YouTube and TikTok. The Wolverine podcast shows are available on iTunes and Spotify and are released on an almost daily basis. Video versions of every podcast can also be found on our YouTube channel.