Spaces: EJ Holland breaks down key Michigan recruits in Texas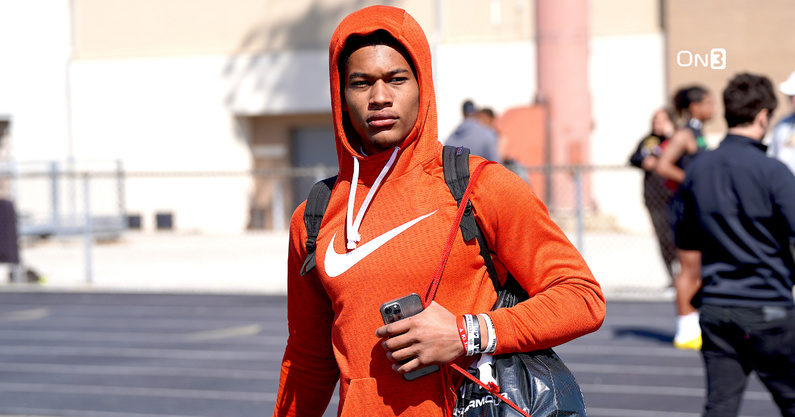 Another week, another edition of our Twitter Spaces. As always, TheWolverine.com insider EJ Holland welcomes any and all followers to discuss recent news from the road and the latest in Michigan football recruiting.
Are the Wolverines gaining any traction in Texas?
What's the latest on 2023 On300 EDGE Enow Etta?
Is Oklahoma WR commit Ashton Cozart open to U-M?
Where do things stand with four-star IOL Markis Deal?
How does Michigan address the TE position?
Tune in via @TheWolverineOn3 on Twitter and be a part of the discussion!!
Holland on Notre Dame safety commit Peyton Bowen
Holland: "I pulled up to see Bowen and a Notre Dame coach was there, so that was kind of an awkward experience. But I had a chance to catch up with Peyton, and it's kinda the same thing as Ashton [Cozart] in the sense that the last time I saw Peyton I just really didn't get a ton from him. He talked a little bit about Michigan, didn't really express too much interest. This time around he was really excited to talk about Michigan. He's looking to make an official visit in the summer. I think things are progressing. Steve Clinkscale, Michigan's co-defensive coordinator, is doing a tremendous job of recruiting him. […] I think he's very intrigued by what Michigan does defensively…"  
On four-star wide receiver target Noble Johnson
Holland: "Michigan just offered last month, but [Ron] Bellamy has been working that one for a couple months. I think Michigan's right up there. Texas A&M recently offered – that's obviously the home-state school – but I don't think any school is doing a better job of recruiting Noble than Michigan. I think Ron Bellamy is the coach in contact with him every single day putting in that work. [Johnson] was rocking Michigan gear. He's friends with Alex Orji, who is also from Rockwall, so I think that helps. Michigan is for sure going to get an official."
Subscribe to our YouTube channel