Spaces: EJ Holland on Michigan staff hitting the recruiting trail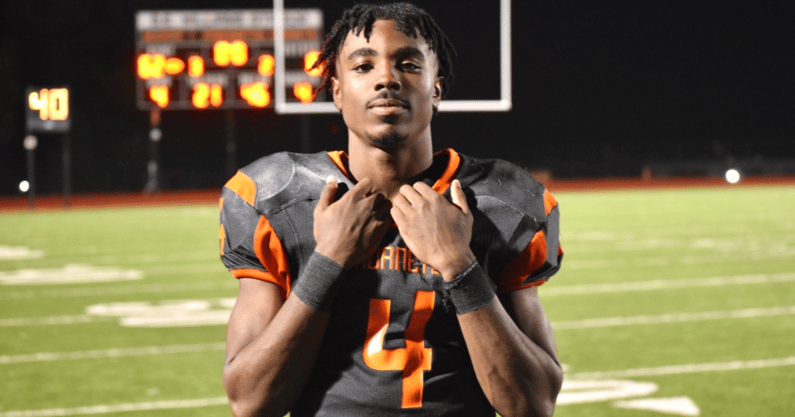 Michigan recruiting insider EJ Holland hosted another edition of our Twitter Spaces on Thursday evening to field questions from followers and discuss the latest U-M football news.
What had wide receivers coach Ron Bellamy out in Idaho and Oklahoma?
Is defensive backs coach Steve Clinkscale making progress in Dallas?
Any updates on track star and five-star EDGE target Nyckoles Harbor? 
Who does EJ think Michigan might be close to landing next? 
Check in weekly to participate in our Twitter Spaces, ask the staff questions and have your voice heard alongside the top recruiting experts. Follow us on Twitter: @TheWolverineOn3.
Listen to this week's space
On four-star Michigan CB target Malik Muhammad
Holland: "Muhammad is one of my favorite prospects in the class just from a pure football skill set. I saw him really early on when he was a young kid while I was still on the Texas beat at a 7-on-7 tournament, and he was just a dynamic playmaker as a cornerback. He was out there as a freshman I believe at the Pylon 7-on-7 tournament in Las Vegas and was an absolute playmaker on the backend against some of the best competition nationally and guys much older than him. He's really developed and come along." 
"I love what Muhammad brings to the table. Clinkscale's obviously making him a really high priority. As far as where things stand, Michigan made his top six [Wednesday]. So, just hours after Clinkscale stopped by to see him, he released a top six that included Michigan. I think schools like Texas, Texas A&M, Alabama, Florida are gonna be tough to beat in this recruitment. A lot of it I think has to do with NIL and how much Michigan is willing to invest in NIL."
Watch on YouTube