TheWolverine.com Chat: Michigan football vs. Maryland, injuries, more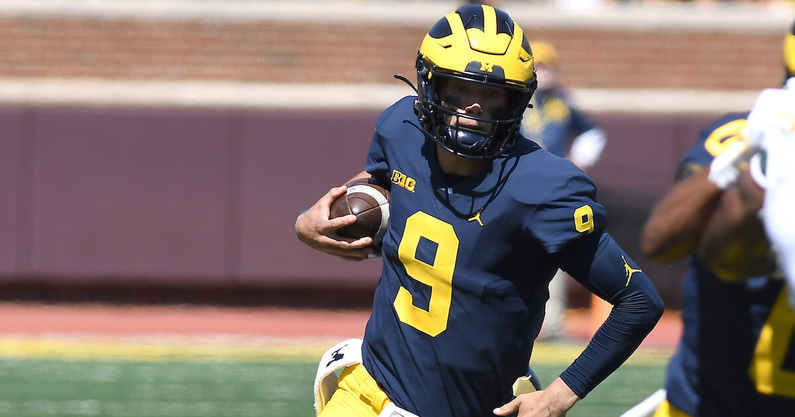 Michigan faces Maryland Saturday in Ann Arbor, and the Wolverines will finally face a team with athletes good enough to test them. Will they have all hands on deck?
RELATED: Keys to the Game: Michigan football vs. Maryland
RELATED: Staff Predictions: Michigan vs. Maryland
We talk about that and much more in today's chat …
NOON CHAT: Michigan football, basketball talk
Will Michigan special teams be a factor against Maryland?
Michigan has had kick returns for touchdowns in both of the last two games against Maryland. Will special teams be a factor again in this match-up?
The Wolverines got a punt block last week with Caden Kolesar, and assistant Jay Harbaugh's group always seems to come up with something. Junior A.J. Henning also had a punt return for touchdown against UConn in a 59-0 win.
"Jay and the staff and the whole entire unit has made a big emphasis on the punt return unit," Michigan head coach Jim Harbaugh said. "We wanted to improve that. It's very rare to get a block and a return for a touchdown. I can't remember that happening too often in any game I've ever watched. 
"But … just spectacular. A.J. Henning, great to see. He joins an elite list of having a kickoff return for touchdown and a punt return for a touchdown. Just cool stuff. I'm really, really proud of the way the guys are playing. They're doing a heck of a job on the teams."
J.J. McCarthy ready for a bigger challenge
Michigan sophomore quarterback J.J. McCarthy has been about as good as he could be through three games, and now he's the Michigan starter. Harbaugh believes he'll continue to improve.
"He's always been pretty accurate. He's got the ability to make every throw — I think you've probably all noticed that," Harbaugh said. "We have a whole year in the system — when you've been in the system for six months, and even more after a year, year and a half now —  look up any quarterback at any level and understand that they get better. 
"But he was really good to start with, too. I don't want to take that away from him. He's really talented. It means a lot to him, and has a great bunch of receivers to throw to. They're all really playing well."
They want more touches, and they're coming, Harbaugh said.
"I'm getting texts from them. They're all lobbying to get the ball and lobbying the quarterbacks and other coaches," the Michigan coach said. "It's a hungry group. They want the ball, and they're playing extremely well in the receiver group."
Michigan and Maryland kick off at noon Saturday in Ann Arbor.