Wolverine TV: Who could be the next Michigan commit?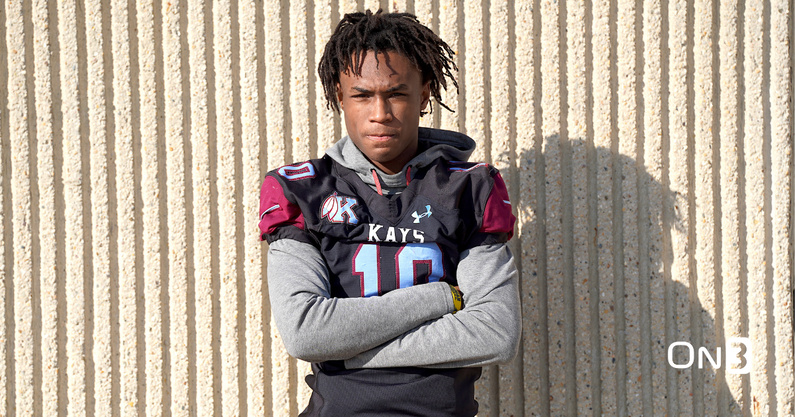 What should be made of Kennesaw (Ga.) North Cobb running back Benjamin Hall? Will Michigan consider a three-back class? Who could be the next U-M commit? Which target has an NIL valuation that's skyrocketing? What's the latest on the recruiting battle for five-star quarterback Dante Moore? The Wolverine staff covers all that and more on Part II of this week's recruiting podcast featuring Michigan recruiting insiders EJ Holland and Marshall Levenson alongside host Trevor Ritchie.
On North Cobb RB Benjamin Hall
"[Running backs coach] Mike Hart would describe him as a gem," Holland said. "Michigan's new running back commit out of Georgia is currently unranked*. He did have some decent offers. I know South Carolina was in the mix there, Kansas State, a few other Power Five programs. But it's not the elite back Michigan fans were expecting this cycle, especially after pulling in a similar prospect in CJ Stokes last cycle. So, Michigan has now gone back-to-back cycles with lower-rated running back commits…"
*Hall was given a three-star rating and an 85.65 score following our podcast, per the On3 Consensus. He is the No. 55 running back in the country and No. 789 overall.
Where Michigan stands
Michigan has fallen to No. 17 in the 2023 On3 Consensus recruiting rankings this week as the reigning Big Ten champion. The Wolverines have six commits — linebacker Raylen Wilson, defensive lineman Brooks Bahr, kicker Adam Samaha, wide receiver Semaj Morgan and running back Benjamin Hall — in their 2023 class, netting an 88.93 score, good for third in the conference. 
SUBSCRIBE to The Wolverine on YouTube and enable alerts – new highlights and videos uploaded regularly: https://www.youtube.com/c/TheWolverineVideo?sub_confirmation=1
Listen to our podcasts: https://podcasts.apple.com/us/podcast/the-wolverine-podcast/id799645891?mt=2