Dusan Mahorcic granted waiver from ACC
NC State super senior forward Dusan Mahorcic was supposed to be done after the 2022-23 season. Now he has another year. Mahorcic shared on Instagram that his waiver has been approved by the ACC to receive another season.
Mahorcic was applying for a hardship waiver. It is unclear if Mahorcic also still needs clearance from the NCAA.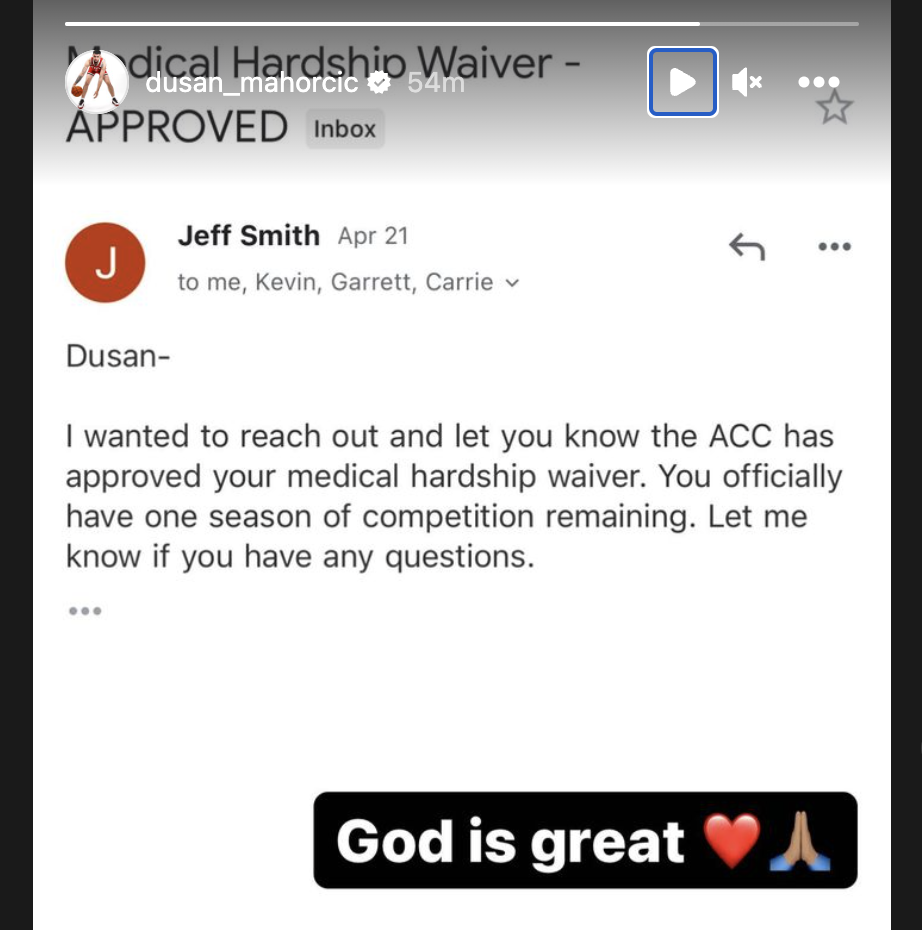 Mahoric is applying for a hardship on the grounds of having his last two seasons cut short with knee injuries. He suffered a dislocated right patella in game No. 10 of 33 played by NC State last season, a win over Coppin State at historic Reynolds Coliseum in Raleigh.
Mahorcic was unable to return before the year was over.
Mahorcic was averaging 8.7 points and 6.6 rebounds per game while starting all but one of 10 contests for NC State. He was shooting 64.3 percent from the field (36 of 56). He was in his first year with the program after transferring in following a stint at Utah.
The 6-foot-10, 235-pounder scored in double figures three times, and twice came close to a double-double. He had 9 points and 13 rebounds in a home win over Elon and contributed 12 points and 9 boards in the victory over William & Mary, which was also at PNC Arena.
Mahorcic played only 13 games in 2021-22 with Utah, suffering a similar injury that cost him over a month of the year.
Even with a return to NC State, Mahorcic's availability for the start of the season would remain in question after having a second knee surgery following his initial procedure when he was injured.
To that end, NC State went out and insured depth at the position by landing a commitment from Clemson sophomore post player Ben Middlebrooks in April. Middlebrooks had also visited Auburn before picking the Wolfpack.
NC State is also expecting back fifth-year senior D.J. Burns Jr., who is expected to take advantage of his extra season of eligibility granted by the NCAA during the COVID-19 pandemic.
Burns platooned with Dusan Mahorcic when the two were healthy before taking on a more extensive role after his injury. Burns was named honorable mention All-ACC. He finished the year averaging 12.5 points and 4.8 rebounds in 22.9 minutes, shooting 56.1 percent from the field. He has one more season with the Wolfpack.
In conference play, Burns was notably effective, averaging 16.1 points and 5.6 boards while shooting 56.6 percent from the field. 
Reserve junior center Ebenezer Dowuona, who stepped into a larger role in Marhocic's absence, transferred to Georgia Tech after the season was over.