NC State basketball opponent scouting report: William & Mary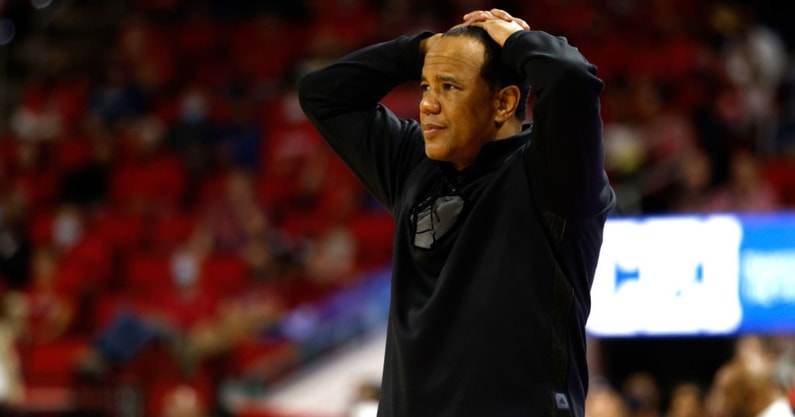 NC State basketball 6-1 after a successful three-game trip to the Bahamas for the Bad Boy Mowers Battle 4 Atlantis. Now the Wolfpack returns home to Raleigh to face William & Mary for a 7 p.m. tip-off at PNC Arena in Raleigh.
The game can be seen online with ACC Network Extra.
Here is a rundown of what to expect from William & Mary.
Subscribe to The Wolfpacker today with our limited-time offer for potential new subscribers: $10 deal for premium access until 8/31/23
William & Mary overview
Tribe head coach Dane Fischer may be facing a crucial year in his debut tenure as a head coach. He took over for long-time (16 years) William & Mary coach Tony Shaver after Shaver after was fired in 2019 following a 14-17 campaign, snapping a streak of five straight winning seasons.
Fischer had a splashy debut, going 21-11 with a 13-5 mark in the Colonial Athletic Association. Since then, however, Fischer went 12-37 overall entering this year, with an 8-20 mark in the CAA.
In an effort to boost his roster, Fischer added five transfers during the offseason, including Noah Collier from NC State's ACC rival Pittsburgh. Thus far, the results have produced a 3-4 record, including losses to Pitt and Virginia Tech. In the latter, the Hokies led 29-8 before nine minutes had eclipsed and was up 22 at halftime before coasting to a 17-point victory.
The last time William & Mary hit the court, the Tribe proved much more competitive at Pittsburgh, leading the Panthers at halftime, but a 16-3 Pitt run turned the tide in what would be a 16-point loss for William & Mary.
Rankings
ESPN's BPI: William & Mary checks in at No. 309 (out of 362 teams). NC State basketball is No. 40.
KenPom.com: The Tribe is No. 309. The Pack is No. 49.
Three William & Mary players to watch against NC State basketball
Sophomore wing Gabe Dorsey: After NC State saw Kansas' Gradey Dick go off from beyond the arc in the Bahamas, the Pack is likely to pay special attention to Dorsey.
The 6-foot-6, 215-pound transfer from Vanderbilt is shooting 21 of 41 on three-pointers and averaging 10.6 points per game. He has made multiple threes in all seven of William & Mary's games.
Super senior point guard Anders Nelson: After four games coming off the bench, the Division III transfer was inserted into the starting lineup for William & Mary's wins over both Army and Radford and then the aforementioned Pittsburgh loss.
As a starter, Nelson has averaged 9.7 points per contest. He is also a threat from long range, having made 8 of 19 attempts, or 42.1 percent. However, his ball security is what William & Mary will count on against NC State. For the season, Nelson has 40 assists and only 10 turnovers. He has dished out at least 5 assists in every game this year.
Redshirt junior forward Ben Wright: One of just two players to start every game last season, Wright (6-foot-9, 220 pounds) led William & Mary in scoring and rebounding in 2021-22 at 11.6 points and 5.5 rebounds per contest. Thus far this year, he continues to lead the Tribe in scoring (12.6 points) and is second in boards (6.1).
After shooting 61.6 percent from the field a season ago, he is connecting on 52.3 percent of his shots in seven games thus far.
Wright had 24 points and 11 rebounds in the loss to Pittsburgh.
Three things NC State basketball should expect from William & Mary
1. A team that can shoot threes: William & Mary ranks 18th nationally at connecting on 40.0 percent of three-pointers, making 54 of 135. They will not likely rely on that against NC State, though. William & Mary tends to be selective about shooting the three, attempting less than 20 per game. Three-pointers account for about a third of their overall shot attempts.
2. Improved ball security: A season ago, NC State would likely have been able to turn over William & Mary quite a bit. The Tribe was sixth-worst in the country at 16.2 turnovers per game. The addition of Nelson however has helped reverse that so far.
William & Mary is averaging 5.3 less turnovers a contest thus far this season and ranks 36th nationally in fewest per game.
3. An overmatched team: While the insertion of Nelson as a starter seems to have sparked William & Mary, the reality is this is a team that was overwhelmed against Virginia Tech and also had a double-digit home loss to Navy to begin the season.
According to KenPom.com rankings, William & Mary is the second weakest opponent on the NC State basketball schedule, ahead of only Elon. Then again, Elon gave NC State a surprisingly competitive game.