NC State Newsstand: Pack reaches out to another star transfer from Wofford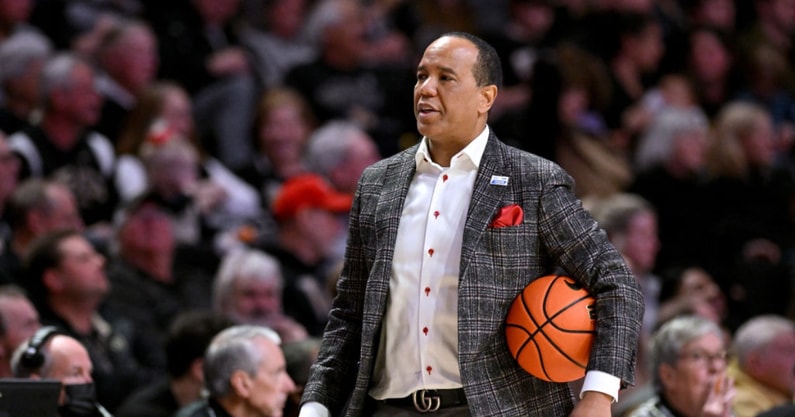 NC State's 2022-23 basketball seasons are here, and there will be no shortage of news to start the year. Our daily 'Newsstands' will be a way for our readers to catch up on what they missed from the day before. 
Subscribe to The Wolfpacker today with our limited-time $29.99 deal for premium access until 8/31/23
TheWolfpacker.com's Thursday Morning Newsstand
NC State men's basketball continued to expand its transfer portal big board this week when it reached out to Wofford freshman guard Jackson Paveletzke. The Wolfpack appears interested in adding a guard in the offseason, and Paveletzke told On3's Joe Tipton that he is hearing from the ACC program.
During his first season with Wofford, he started all 33 games and was named the Southern Conference's freshman of the year. Paveletzke finished second on the team in scoring at 15.1 points per game and dished out 3.7 assists per game as well. The 6-3 guard showed the ability to score at all three levels, shooting 49.4 percent from the field and 39.3 from deep.
A lengthy list of high major programs have reached out to Paveletzke, per Tipton:
Gonzaga
Arkansas
Clemson
South Carolina
Oklahoma
Ohio State
Wisconsin
Penn State
Illinois
Iowa State
Oregon State
Nebraska
Minnesota
Missouri
NC State
Stanford
Georgia
LSU
USC
Vanderbilt
San Francisco
Drake
Bradley
Paveletzke is not the only athlete from Wofford receiving Wolfpack interest, as Tipton previously reported NC State has been in contact with B.J. Mack as well.
The 6-8 power forward averaged 16.6 points per game for the Terriers and led the Southern Conference in scoring. He also grabbed 5.6 rebounds per game, dished out 1.4 assists per game and showcased some shooting ability from the perimeter at 33.5 percent. 
Tweets of the day
For Wolfpack fans traveling to Denver this week, here are the details for a fan meetup.
NC State has had significant success in football, women's basketball and men's basketball over the past year.
Check out this NCAA Tournament upset model that projects the Wolfpack will defeat Creighton Friday afternoon.
NC State quotes of the day
This quote is from women's basketball head coach Wes Moore discussing the program's upcoming NCAA Tournament run.
"It's been a little bit of a roller coaster this year, especially in conference play, but it doesn't matter now," Moore said. 
"We've got one last chance to make a positive statement, so that's what we've got to try to go out and do."
Today's top NC State headlines
NC State HC Wes Moore: 'We've got one last chance to make a positive statement'
Packed NC State intel: 3 redshirt-freshmen standing out in spring practice
NC State basketball has limited experiences in high altitude
NC State in constant contact with Aidan Banfield as he plans spring visit slate