NC State Newsstand: Recruits share reactions to Wolfpack's junior day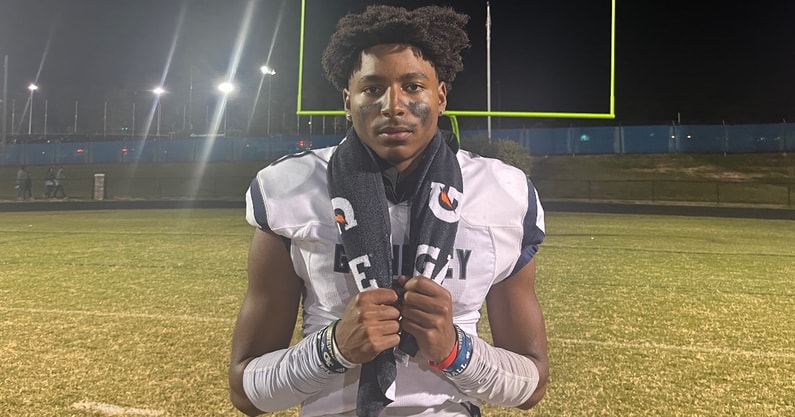 NC State's 2022-23 basketball seasons are here, and there will be no shortage of news to start the year. Our daily 'Newsstands' will be a way for our readers to catch up on what they missed from the day before. 
Subscribe to The Wolfpacker today with our limited-time $29.99 deal for premium access until 8/31/23
The Wolfpacker's Monday Morning Newsstand
NC State hosted its first junior day of the year Jan. 21, welcoming some of the nation's top prep recruits to campus Saturday to learn more about the program. The Wolfpack made a great impression on quite a few of the prospects who made the trip, including 7 athletes who rank in the top-10 of North Carolina's junior and sophomore classes.
Many of the recruits shared their photos from the visit on twitter. Here are a few reactions to NC State's first massive recruiting weekend of the 2024 cycle.
Four-star offensive tackle Ethan Calloway picked up an NC State offer in the middle of the 2022 season during his second game day visit of the fall. Since then, his recruitment has become a national one, picking up offers from Tennessee, Miami, Auburn and many others. On3 considers him the No. 8 offensive tackle prospect nationally and the No. 126 recruit overall.
Alex Taylor has been a priority prospect for the Wolfpack for a long time. The four-star wide receiver is the No. 49-ranked recruit at his position and No. 311 overall according to the On3 Consensus. NC State leads his Recruiting Prediction Machine (RPM) at 43.2 percent.
Three-star running back Cole Tabb made his first trip to Raleigh for Saturday's junior day. According to On3, he is the No. 52 running back in the nation.
Tweets of the day
Following Terquavion Smith's injury against North Carolina, NC State released this statement on the sophomore's health.
NC State women's basketball picked up a huge win over Louisville on the road Sunday. Here are some of the highlights from sophomore guard Saniya Rivers.
The Wolfpack extended an offer to four-star quarterback Josh Flowers Sunday. He is the No. 7 signal-caller in the nation according to On3.
Quote of the day
This quote is from three-star wide receiver Terrell Anderson, who visited Raleigh Jan. 21.
"The visit went great," Anderson said. "I been liking NC State for the longest [time], but a highlight is meeting with coach Dave Doeren and chatting with him was awesome. Another highlight is this was my first time meeting the new offensive coordinator. He seems like he knows a lot of football, and he definitely will sling the ball."
"All the coaches knew exactly who I was. They all showed mad love, telling me how they like my film and how it's the best in the nation."
Today's top NC State headlines
Recruits react to NC State's Jan. 21 junior day
The Wolfpacker Podcast: NC State basketball at UNC reflections
NC State starts winning streak after defeating Louisville