WolfpackerTV: On3 Consensus five-star guard Robert Dillingham analysis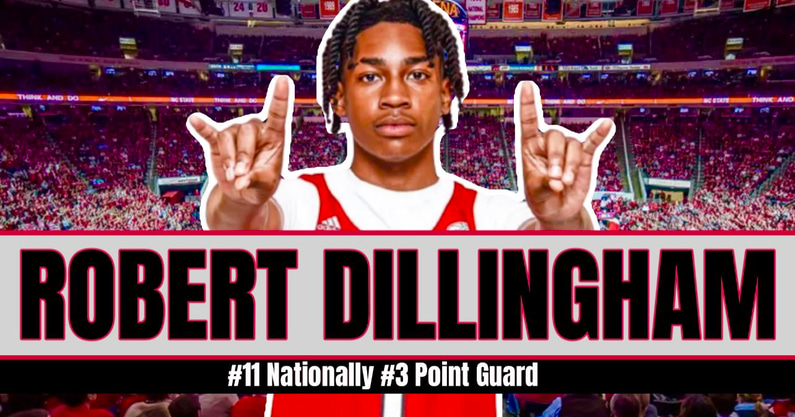 On3's Ant Wright has an in-depth breakdown of recent NC State basketball recruiting commitment and On3 Consensus five-star junior guard point guard Robert Dillingham.
The Charlotte native is playing for Donda Academy in Simi Valley, Calif., and he chose NC State over Kansas, Kentucky, LSU and Memphis.
As a sophomore at Combine Academy in Charlotte, Dillingham averaged 21.2 points, 4.9 assists, 4.1 rebounds and 2.1 steals per game.
The On3 Consensus, the only rating system to put equal weight into all the industry rankings, has Dillingham regarded as the No. 11 player in the 2023 class and the No. 3 point guard.
Watch Wright's thorough breakdown of Robert Dillingham's game and the impact it will have for NC State basketball.

——
• Talk about NC State basketball recruiting inside The State of Basketball
• Subscribe to our YouTube channel
• Subscribe to our podcast on iTunes
• Learn more about our print and digital publication, The Wolfpacker
• Follow us on Twitter: @TheWolfpacker
• Like us on Facebook