Wolfpacker Podcast: NC State basketball turning the corner in ACC play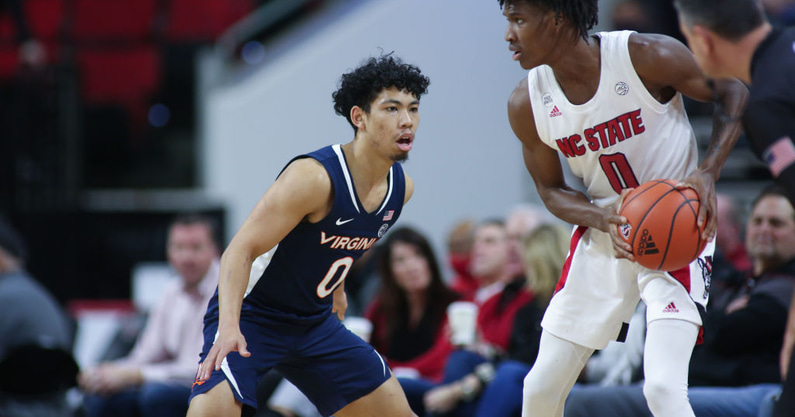 Host Justin H. Williams, editor Matt Carter and co-host Matt Coe bring you another episode of The Wolfpacker Podcast, this one focusing on NC State basketball.
Topics include:
-Reflecting on NC State's road win over Louisville Wednesday night.
-Evaluating what the Pack has changed during a recent 2-1 stretch.
-Is State at its best with Dereon Seabron at the point? If you're Kevin Keatts, do you just let Terquavion Smith cook?
-AND much more!
You can listen to us on the Apple Podcast app and Spotify. Please be sure to subscribe, rate and review wherever you listen to us!
Watch the show and subscribe to our Youtube Channel to get all your NC State basketball news and analysis
Subscribe, rate and review the show wherever you listen to podcasts
——
• Talk about NC State football inside The Wolves' Den
• Subscribe to our podcast on iTunes
• Subscribe to our YouTube channel
• Learn more about our print and digital publication, The Wolfpacker
• Follow us on Twitter: @TheWolfpacker
• Like us on Facebook