2023 WR Omarion Miller commits to Nebraska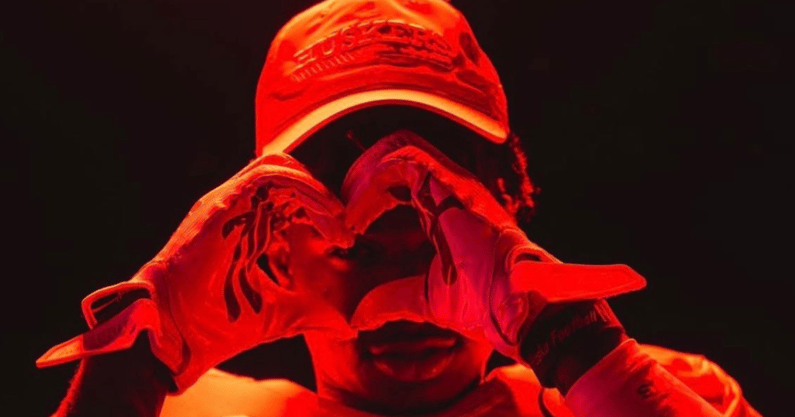 Former LSU commit and 2023 four-star receiver Omarion Miller announced his commitment to Nebraska on Tuesday afternoon. Miller visited Lincoln on the biggest official visit weekend of the Scott Frost era.
Miller hails from Vivian (La.) North Caddo and said that his visit to Lincoln felt like home.
"Coach Mickey (Joseph) and the rest of the coaches, they just made it feel like home," Miller said. "My family loved it. (The visit) was a big eye-opener for me. For me, it's family over everything, so that's what kind of sold me."
Click here for a limited time, pre-register and get an unprecedented 12 months for only $1.00. 
Miller also mentioned the impact of wide receivers coach Mickey Joseph on his recruitment. Joseph and Miller have a longstanding relationship that began in Miller's sophomore year of high school.
"Knowing Coach Mikey, he's the type of coach that's going to keep it real with you," Miller said. "He's going to tell you what's good and turn you into a better man."
Miller is the 12th known commitment to the 2023 Husker class and joins wideouts Jaidyn Doss and Barry Jackson as the third receiver in the class. Barry Jackson announced his commitment last week and Doss made his decision in June.
There were four receivers among the 13 total official visitors to Nebraska during the June 3-5 weekend. Miller was accompanied by Malachi Coleman, Joshua Manning and Jackson.
Coleman featured Miller and Jackson in a tweet following his visit.
Miller racked up just over 1,500 yards receiving on 76 receptions in his junior campaign at North Caddo along with 20 touchdown catches. He averaged 125.2 yards per game.
He said NU told him could play inside or on the perimeter in the Huskers' offense.
"They see me as a guy that can play both the slot and the outside and just dominate," Miller said.
Miller said that he felt he had "committed too early" to LSU and "didn't get a chance to enjoy the recruiting process." He said he had not gotten a chance to build a relationship with the new Tiger staff before his commitment.
Miller originally planned to make his commitment by December at the earliest and even had a few other official visits he was working to line up this fall. But he decided he didn't want to wait any longer and chose Nebraska over LSU.
Talk about the Omarion Miller commitment and everything Nebraska on the Red Sea Scrolls forum.