Former five-star edge rusher MJ Sherman commits to Nebraska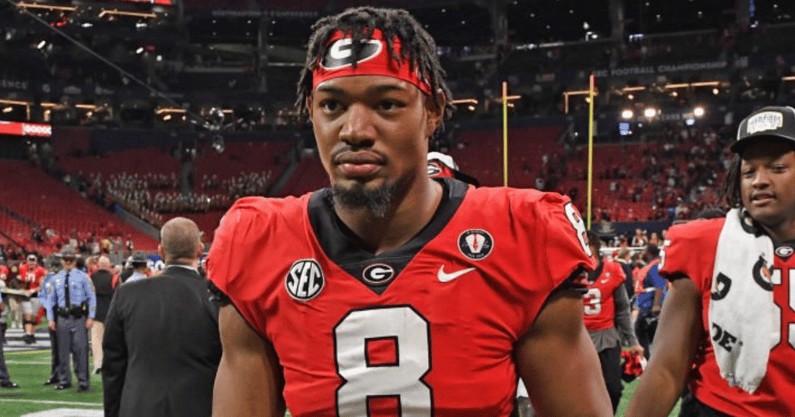 Former five-star Georgia edge rusher MJ Sherman has committed to Nebraska.
Sherman's sister Raisa Sherman-Blue confirmed to HuskerOnline that he took an official visit to Lincoln this weekend and committed to the Huskers as it ended on Monday.
Click here for a limited time, register, and get full access until the start of the next football season for only $29.99.
"(The visit) was a refreshing and enlightening experience," Raisa Sherman-Blue, the sister of MJ Sherman, told HuskerOnline on Monday. "Coach (Matt Rhule) is good people. Love his energy."
The 6-foot-2, 250-pound Sherman played in 28 games in the last two years. He could start and be a difference maker about anywhere he went, according to a Georgia expert. The Bulldogs are stockpiled with talent right now at that position.
In three seasons at Georgia, Sherman totaled 15 tackles with just one for loss and half a sack.
Sherman established himself as an impact player on Georgia's special teams units during his time in Athens. As a freshman, he saw action in nine of 10 games before playing in all 15 each of the last two years. He had a tackle on kickoff coverage against TCU in the National Championship Game, one of five stops for Sherman this season.
Sherman is now the ninth transfer the Huskers have added and the 32nd scholarship player overall. Classes at NU begin on Jan. 23.
Never miss breaking news or another HuskerOnline article again. Click HERE to sign up for HuskerOnline's Daily and Breaking News Newsletters.