Nebraska closing in on a 15-year, $300 million MMR agreement with PlayFly Sports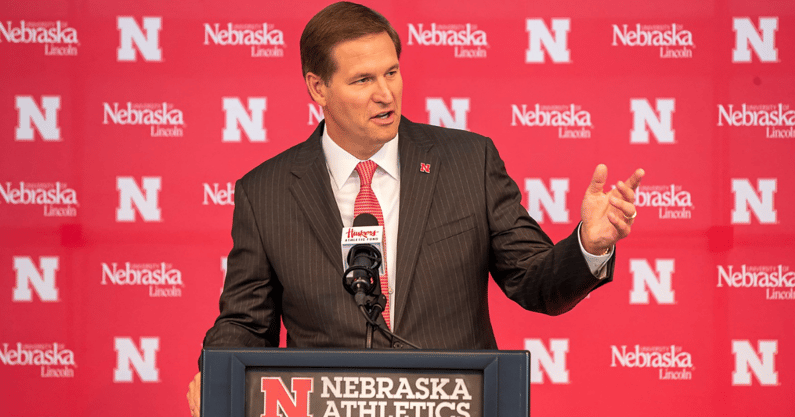 The University of Nebraska Athletic Department is closing in on a 15-year, $300-million multimedia rights agreement with PlayFly Sports.
The NU Board of Regents will hear the proposal at their Sept. 30 meeting. The $300-million agreement would be one of the largest MMR deals ever with a university.
RELATED: The 3-2-1: A newsy BOR meeting looms on Sept. 30
PlayFly will pay $273.6 in guaranteed money to Nebraska
According to the Sept. 30 Board of Regents meeting agenda, the terms of the deal say PlayFly will pay NU a guaranteed $273.6 million over 15 years.
"We are pleased for the opportunity to work with Playfly as our multi-media rights partner over the next 15 years. In our discussions, we quickly found they will be a true partner who shares the same level of commitment and passion for collegiate athletics as Nebraska," said Trev Alberts, vice chancellor and director of athletics at Nebraska, in a prepared statement. "They are a growing company who is innovative, creative, and ready to adapt to the evolving collegiate athletics environment. We are excited this agreement will continue to help Nebraska Athletics provide resources to support our student-athletes."
The payouts would start at $13 million in 2023-24 and increase to $23.2 million in the final year of the agreement.
Nebraska would also receive $7.5 million in signing bonuses, $6.5 million in estimated royalties, $6 million in capital investments, and $2.25 million in NIL funding. 
Operations would be transitioned from Oct. 1, 2022, to June 30, 2023. NU currently runs its multi-media rights in-house.
Before taking things in-house, Nebraska had a long-standing relationship with Learfield/IMG College from 2008 to 2021, which paid NU $12 million annually.
Last spring, Nebraska verbally entered into a 12-year, $215 million agreement with JMI Sports, but that never got off the ground.
Click here for a limited time, register and get an unprecedented 12 months for only $10.00.