Two Nebraska assistant coaches will make over $1 million on Matt Rhule's staff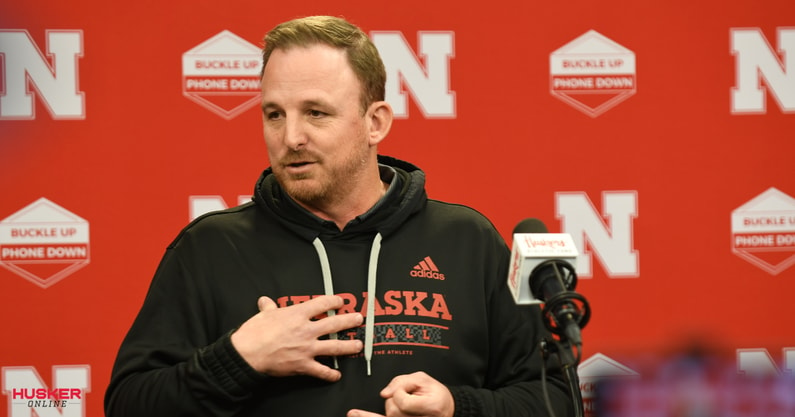 For the first time in school history, Nebraska will pay an assistant coach over $1 million.
The University of Nebraska officially released the public salary information for eight of the 11 coaches tied to Matt Rhule's assistant coach salary pool. Rhule has $7 million to pay the 11 coaches, and just under $5.1 million is wrapped up in the eight figures released on Friday.
Get full access to all of our coverage until the start of the next football season for only $29.99!
Offensive coordinator Marcus Satterfield comes with the highest salary, as he'll make $1.4 million on a three-year agreement that runs through the end of the 2025 football season. At South Carolina this past season, he made $900,000.
Defensive coordinator Tony White will make $1 million. While at Syracuse, his last listed salary was $711,420. The full terms of his contract were not released, but it's assumed he's also on a three-year contract like Satterfield. Rhule's head coach's contract states his coordinators can receive three-year contracts and his assistant coaches two year deals.
We do not know the contract terms for wide receivers coach Garrett McGuire, tight ends coach Bob Wager and linebackers coach Rob Dvoracek who were announced earlier this week.
Strength and conditioning coach Corey Campbell will make $450,000 in 2023. NU's previous strength coach Zach Duval was paid $425,000 by NU. Offensive line coach Donovan Raiola's salary did not change, as he'll make $325,000 in 2023.
RELATED – Exclusive Tunnel Talk 1/13/2023
Nebraska assistant coach salary breakdown
| | | |
| --- | --- | --- |
| NAME | POSITION | ANNUAL COMPENSATION |
| Marcus Satterfield | Offensive Coordinator/QB Coach | $1,400,000 |
| Ed Foley | Special Teams Coordinator | $550,000 |
| EJ Barthel | Running Backs Coach | $285,000 |
| Evan Cooper | Defensive Pass Game Coordinator and Secondary Coach | $670,000 |
| Terrance Knighton | Defensive Line Coach | $400,000 |
| Corey Campbell | Head Football Strength and Conditioning Coach | $450,000 |
| Tony White | Defensive Coordinator | $1,000,000 |
| Donovan Raiola | Offensive Line Coach | $325,000 |
Never miss breaking news or another HuskerOnline article again. Click HERE to sign up for HuskerOnline's Daily and Breaking News Newsletters.