Notre Dame basketball signee J.J. Starling adds Nike Hoop Summit to spring all-star game schedule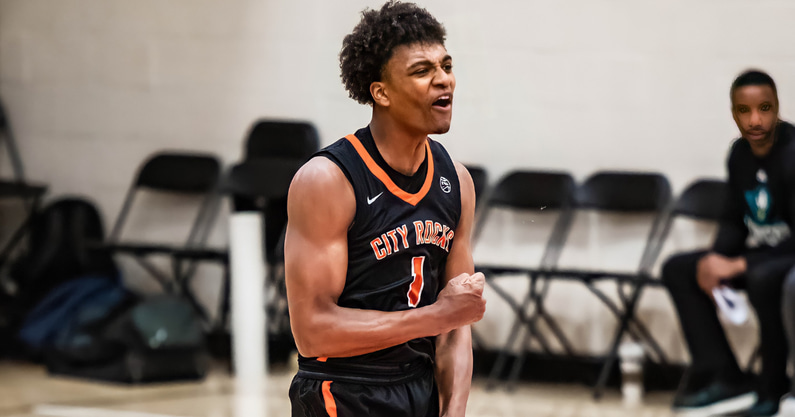 Notre Dame basketball signee J.J. Starling has added another stop on his upcoming all-star game tour.
Starling will play for Team USA in the 2022 Nike Hoop Summit against the World Select Team, Notre Dame announced Wednesday. He's one of 12 players on the Team USA roster, which includes 10 five-star recruits, per the On3 Consensus. The game is April 8 in Portland, Ore. The USA leads the all-time series 15-7.
Starling (6-4, 180 pounds) is the No. 24 player in the 2022 class, per the consensus. He is No. 21 overall in On3's rankings and the highest-rated non-five star in the class. The Baldwinsville, N.Y. native by way of La Porte (Ind.) La Lumiere School signed with Notre Dame in November. He will also play in the 2022 McDonald's All-American game March 29 in Chicago and reportedly was selected to play in the Jordan Brand Classic, held annually in April.
Individual awards are coming in for Starling as well. Earlier in March, he was named a Naismith High School Boys All-American as a third-team selection. He is Notre Dame's first McDonald's All-American since Demetrius Jackson in 2013.
Starling chose Notre Dame over Duke, Northwestern, Stanford and Syracuse. He committed in October and took an official visit to Notre Dame in early September. Notre Dame began recruiting him in the spring of 2020. He is one of three signees that comprise the nation's No. 20  class, per the On3 Consensus Team Recruiting Ranking, which compiles ratings from all four major recruiting media services and weighs them equally.
In addition to Starling, Notre Dame signed four-star Orlando Christian Prep forward Ven-Allen Lubin and four-star Exeter (N.H.) Phillips Exeter Academy forward Dom Campbell. Lubin is the No. 82 player in the On3 Consensus, and Campbell is No. 112. They're 62nd and 96th in On3's own rankings, respectively.
Notre Dame last signed three or more consensus top-115 recruits in 2018 – forward Nate Laszewski (No. 59 overall), guard Robby Carmody (No. 70), guard Prentiss Hubb (No. 81) and guard Dane Goodwin (No. 90).
Starling, Campbell and Lubin will enroll at Notre Dame this summer. As it stands, Paul Atkinson Jr. is the only one of the Irish's 12 scholarship players who does not have eligibility for next year. It is not possible for Notre Dame to bring all back and add the three signees, though, because that would put the Irish one scholarship over the 13-man limit.