Notre Dame women's basketball loses top assistant coach to Rutgers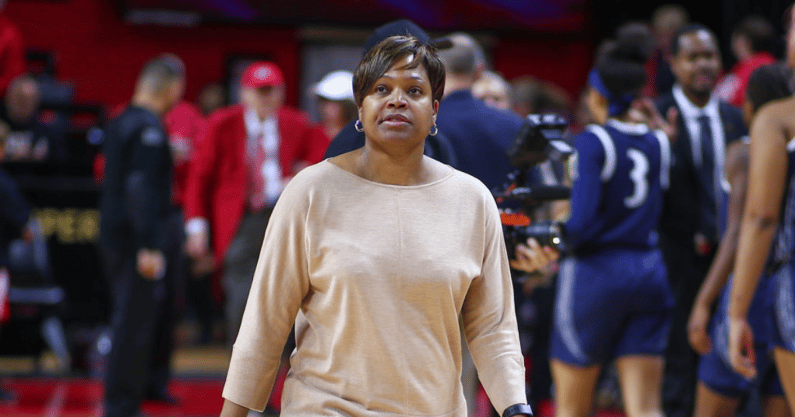 Notre Dame women's basketball head coach Niele Ivey has spent a bulk of the offseason looking to bring in new players via the NCAA transfer portal. Now, she's going to have to pick up an assistant coach while she's at it.
Rutgers announced Monday evening that Notre Dame assistant Coquese Washington will serve as the program's next head coach. Washington leaves her second stint as an assistant at Notre Dame after two seasons.
"It is important that the next leader of our women's basketball program be someone with a proven track record of winning, exemplary leadership and great character," Rutgers director of athletics Pat Hobbs said. "Coquese is the perfect fit on all those criteria."
PROMOTION: Sign up for just $1 for your first year at Blue & Gold
A Flint, Mich., native and four-year letter-winner at Notre Dame before attending Notre Dame Law School from 1994-97, Washington served as an assistant under former Irish head coach Muffet McGraw from 1999-07. She was on staff for the program's first ever national championship in 2001 when Ivey was the team's point guard.
Washington's success with McGraw landed her the head coaching gig at Penn State. She held it for 12 seasons and won Big Ten Coach of the Year honors three times. The Lady Lions won just as many conference titles during her tenure. After a brief stint as an assistant at Oklahoma from 2019-20, Ivey brought Washington back to South Bend before the 2020-21 season. Washington was on staff for the Irish's most recent run to the Sweet 16 this past March.
Washington has unique ties to two of the players on the 2022-23 Notre Dame roster. She is best friends with the mother of class of 2022 McDonald's All-American KK Bransford. Bransford calls Washington "Auntie Quesie." Washington also coached incoming graduate transfer Lauren Ebo for two seasons at Penn State.
It's been a grind for Ivey to try to get her roster in order for the upcoming season. Four players — forward Sam Brunelle and guards Anaya Peoples, Abby Prohaska and Katlyn Gilbert — left via the transfer portal. Maya Dodson was selected in April's WNBA Draft. Ivey brought in three players from the portal — Ebo, Stanford guard Jenna Brown and Oregon forward Kylee Watson — in addition to the pending arrival of Bransford this summer.
With the roster sitting at just nine scholarship players, Notre Dame could stand to add another. And now the Irish need a new assistant coach to fill the rather large void left by Washington, too.