Newsstand: Two Notre Dame women's basketball signees earn prestigious high school honor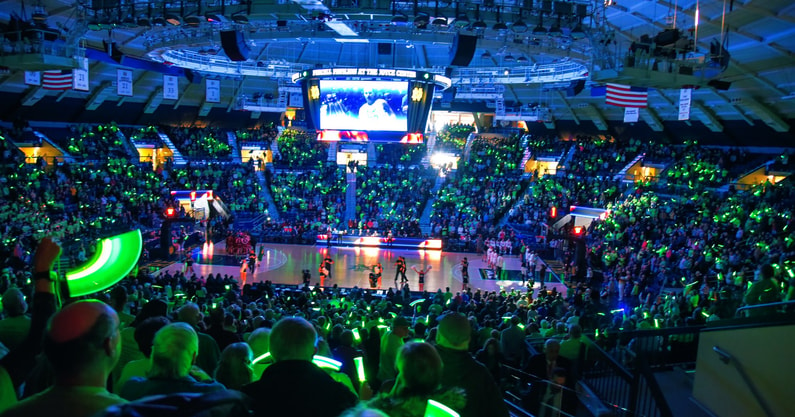 Two of the 25 best women's high school basketball players in the country are Notre Dame signees. Five-star prospects Emma Risch of Melbourne (Fla.) Palm Bay Magnet and Hannah Hidalgo of Haddonfield (N.J.) Paul VI both landed on the 2023 Jersey Mikes Naismith Girls' High School Player of the Year Midseason Team on Wednesday.
The Irish signed three five-star recruits in the class of 2023. Cassandre Prosper of Montreal, Quebec, enrolled early. She's played three games for head coach Niele Ivey since debuting against Miami on Dec. 29. Risch and Hidalgo will arrive in South Bend over the summer and begin their careers when the 2023-24 season commences this fall.
Hidalgo is the No. 5 overall player in the class of 2023 and the No. 1 point guard according to ESPN. Risch is the No. 20 overall player. Prosper came in as the No. 16 overall prospect. All three are cornerstones for Ivey as she builds toward getting the Irish back to the Final Four. Her team is currently 12-2, ranked No. 7 in the country and coming off a disappointing loss at North Carolina this past Sunday.
According to MaxPreps, Risch is averaging 24.0 points, 8.0 rebounds, 4.5 assists and 3.3 steals per game through 13 matchups for Palm Bay Magnet. Per HighSchoolSportsNJ.com, Hidalgo is averaging 29.4 points, 8.1 steals, 5.3 rebounds and 5.3 assists per game in nine games at Paul VI.
Notre Dame tweets of the day
New Irish quarterback Sam Hartman can sling it.
Rising junior defensive tackle Gabriel Rubio is ready to get after it in 2023.
Rising sophomore defensive lineman/linebacker Junior Tuihalamaka isn't slacking off during winter break.
Sign up for Blue & Gold and On3 for the latest Notre Dame athletics coverage, insider recruiting notes, and more! It's just $29.99 until the start of next football season for new subscribers. More information can be found on our subscriptions page.
Quote of the day
"During the process, I was leaning hard towards Notre Dame. You put the prediction in which was smart, but things happen, and God guided me to go to UCLA."
— Five-star quarterback recruit Dante Moore to BlueandGold.com's Mike Singer on not choosing Notre Dame during his recruitment
Headlines of the day
Notre Dame sends out three new 2024 offers Tuesday
22 defining stats from the 2022 Notre Dame football season
Notre Dame QB Sam Hartman film review: Wake Forest vs. Liberty
Where Notre Dame football finished in final ESPN SP+ rankings of 2022
Revisiting the top 25 most important Notre Dame players, Nos. 15-6