Bradley Robinson commits to rare seventh year of eligibility at Ohio State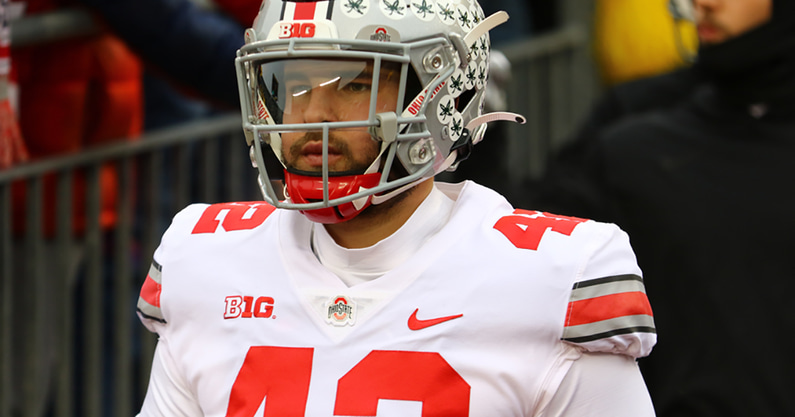 COLUMBUS — Bradley Robinson still isn't ready to move on from Ohio State.
The veteran long-snapper poked a little fun at himself for how long he's been in college. But with two degrees already secured and a starting job still available for the Buckeyes if he wanted, Robinson elected on Friday to stick around for one more season.
So, Ohio State secured a seventh-year special-teams contributor for the roster moving forward, ensuring more stability for that unit as the program continues to reload for a championship push next season.
"I am blessed to have a seventh year of eligibility," Robinson posted on social media on Friday afternoon. "After talking with my family and the coaching staff, I have decided to return for a final season.
"The opportunity to continue to develop and prepare for the NFL, while also completing my Masters program and beginning to take steps towards a PhD, was too good to pass up — as well as an opportunity to play another season with my brothers and work towards the goal we have as a program. Can't wait to get back to work for one more year."
The Buckeyes can check one more item off the to-do list as they start chasing those championships again heading into the new year. With the reliable Robinson back again, that's one more starting position that Ohio State won't have any concerns about either filling or dealing with inexperience. And even beyond his veteran presence in the locker room, the Rose Bowl Scholar Athlete Award winner also sets a strong example off the field.
The role often goes overlooked, but a seventh year for Robinson is a solid boost for the Buckeyes heading into the offseason.
Ohio State still has its long-snapper in the fold. Bradley Robinson still isn't done with college yet.