Caleb Downs on Ohio State relationships, recruiting lessons from football family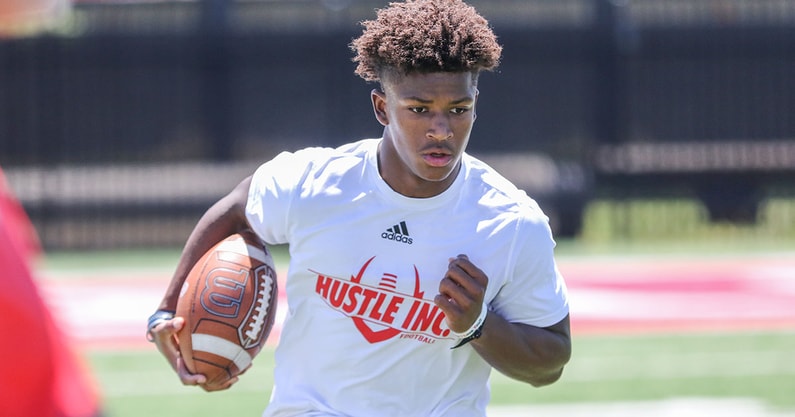 Ohio State football recruiting can be a wild ride. It's full of twists and turns as recruits from all over the country maneuver their way to signing day. Lettermen Row is here to help navigate the tumultuous roads by getting to the heart of the matter. We're talking with the young players and sometimes, the Ohio State coaches and staff members themselves. Today's guest is 2023 defensive back Caleb Downs, a top target for the Buckeyes defensive coaching staff.
---
When he visited Ohio State in June, Caleb Downs didn't really know what to expect. The Buckeyes program is an elite one of course, and he expected to be impressed, but beyond that, the details — the small things — were vague.
What he found was that the details were the big thing.
"They pay attention to every detail," Downs told Lettermen Row. "Every detail that helps you play faster, to help you play smarter. It's all about making players the best that they can be on the field and to think fast on the field. They pay attention to every inch of the field, where you're supposed to be — and they know if you're not.
"It's a culture of wanting to be the best at everything. A lot of places say they want to be the best. But here, I can feel it. They're not just saying they want to be BIA, they want to live it. They want to be the best. The best players, the best people, the best campus. It's everywhere."
It takes a lot to impress Caleb Downs, though. His family has deep football roots. Josh, his older brother, is a star receiver at North Carolina. His father Gary was a running back at North Carolina State before playing in the NFL.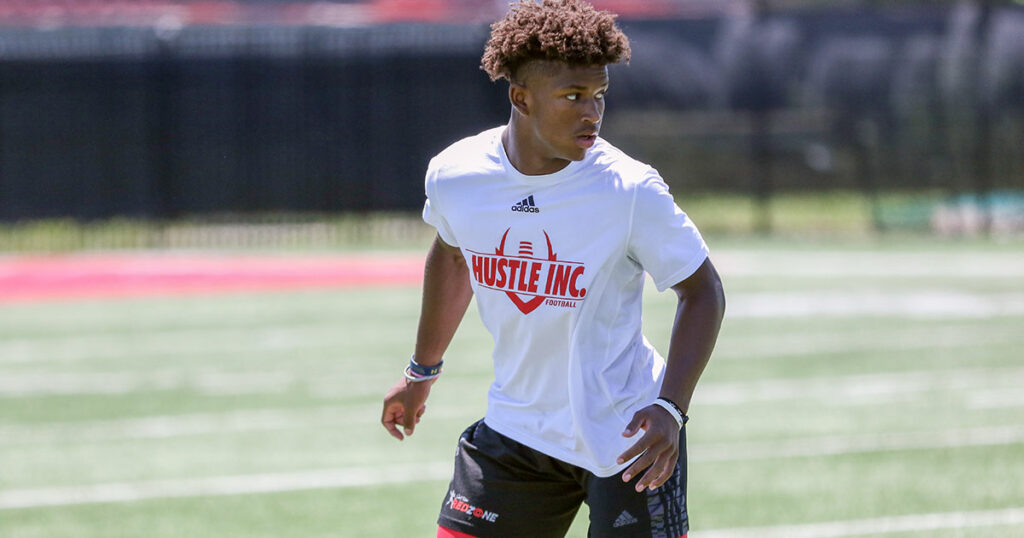 So to win a recruiting battle against Georgia, Clemson, Alabama, North Carolina and every other major program in the country, Ohio State has to be authentic. The Buckeyes need to show him a reason to head north for college. That starts with player development.
"Everyone has a lot of the same stuff," Downs said. "And some schools will excel in areas where others don't. So I really have to key in on what I'm looking for in a school. I'm looking for a place that can develop me into the player I want to be.
"I want to make it to the next level, so that's very important. But I also want to be secure for life if I don't make it to the next level. The school I pick has to be a place where I can excel past football, too. I want to make sure it's somewhere that the networking and opportunities away from the field are great."
What did Caleb Downs learn about Ohio State this summer? What are the biggest recruiting lessons he's learned from his family?
The country's No. 1-ranked safety according to On3.com and No. 2-ranked safety in the composite rankings, talked about that stuff and more on Birminology from Lettermen Row.
Check out the video below and share your thoughts on Brown's recruitment in the Lettermen Lounge.