BuckIQ: How Chase Young is wrecking game plans, lifting Ohio State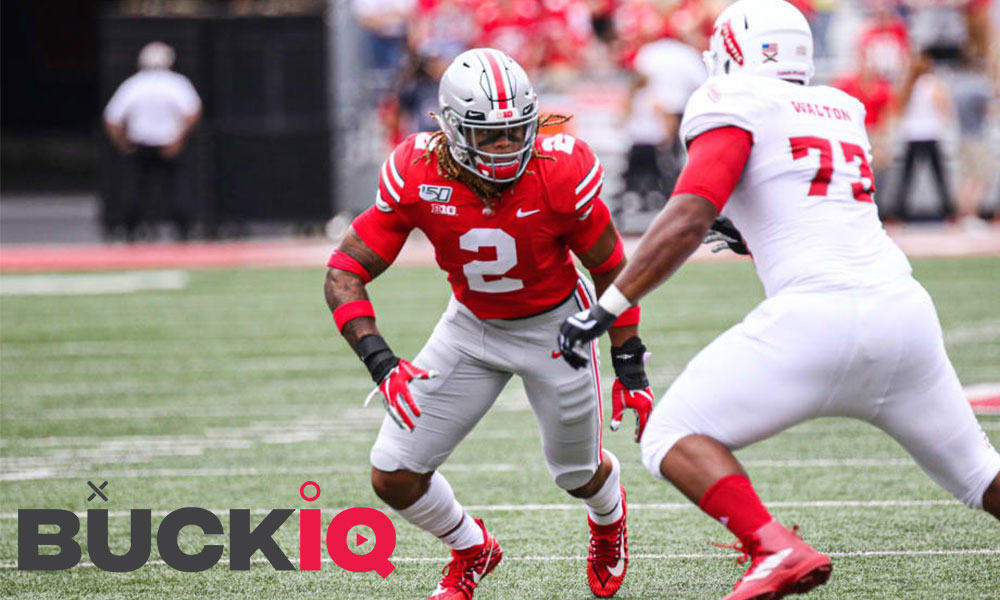 COLUMBUS — The problem isn't always the pain Chase Young can inflict on his own for Ohio State.
Sometimes the mere threat of what the superstar junior can do to opponents is enough to create major issues.
It's no secret that the potential No. 1 overall NFL Draft pick next spring was going to command extra attention with double- and triple-team blocking schemes designed to slow him down. But the Buckeyes are using that information and Young's selflessness to their advantage early in the season, dropping him into coverage at times and leaving offenses befuddled — while other players fly in from the other side of the formation to attack the quarterback.
Of course, Young is still plenty effective when going after the passer himself, as his three sacks through the first two games can attest. So, the Silver Bullets aren't exactly short on options right now as part of what is shaping up to be an impressive defensive turnaround.
"Oh, it's really great," Ohio State co-defensive coordinator Greg Mattison said on Tuesday. "And it's not just Chase. I mean, Chase has done some great things, but you see from the backend, some of the things they've done. I won't single out anybody, but think about that interception [for Tuf Borland against Cincinnati]. I mean, that's a great play by Shaun Wade, and you can go on and on.
"Yes, [coaching] Chase is fun. It's fun looking up and down the line."
Young, though, is undoubtedly emerging as the ringleader for those Buckeyes. And he's now setting the tone as a vocal captain willing to raise his voice and as an example-setter with both his production and a willingness to occasionally do work that isn't designed to pad his personal statistics.
The attention on Young has helped lead to early breakout performances from Malik Harrison at linebacker. The pass-rush group as a whole sets the table for a dynamic secondary to thrive knowing the ball is likely going to come out of a quarterback's hand quickly — if at all. And Young also isn't grinding alone in the trenches, getting plenty of help from budding stars like Davon Hamilton and Jashon Cornell as the Buckeyes make life miserable for opponents.
What is helping Chase Young reach his potential? How else could Ohio State use his abilities and the threat of his athleticism to open up opportunities for other guys? Where exactly is the ceiling for the junior? Former Buckeyes linebacker Zach Boren was in the Lettermen Row film lab breaking it all down in the latest episode of BuckIQ ahead of the trip to Indiana on Saturday.
Roll the tape!
Lettermen Row senior writer Austin Ward contributed the editorial content for this post.