Jack Sawyer finally making long-anticipated Buckeyes debut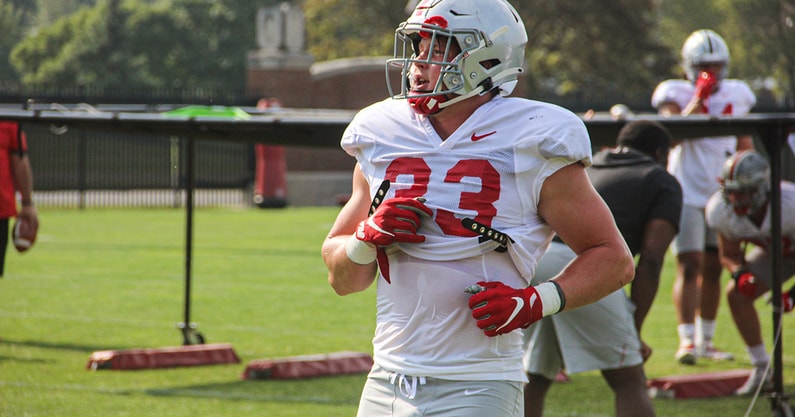 COLUMBUS — Expectations for the debut of Jack Sawyer at Ohio State have been building.
And building.
And building.
The local legend was top-five prospect and the first commitment in the ultra-talented class of now-Ohio State freshmen. The bar for the defensive end has also been set incredibly high — into the belief he'll be the next Bosa, Young or Harrison.
And 911 days after he committed and the expectations began to grow, Sawyer will finally take the field Thursday night for his hometown team on the road against Minnesota.
It's a debut that's 30 months in the making.
"Expectations are very high because [Sawyer] is a local guy," Ohio State defensive line coach Larry Johnson said during training camp. "But he still has to get on the field and play. He hasn't played football in almost a year and a half. Spring football doesn't really count, that's a fundamental thing. So we'll kind of wait and see how he develops as we go forward."
Sawyer is not stranger to it all. He was named the No. 1 overall player in the country when he was a sophomore in high school, and he hovered near the top of the recruiting rankings throughout his prep career.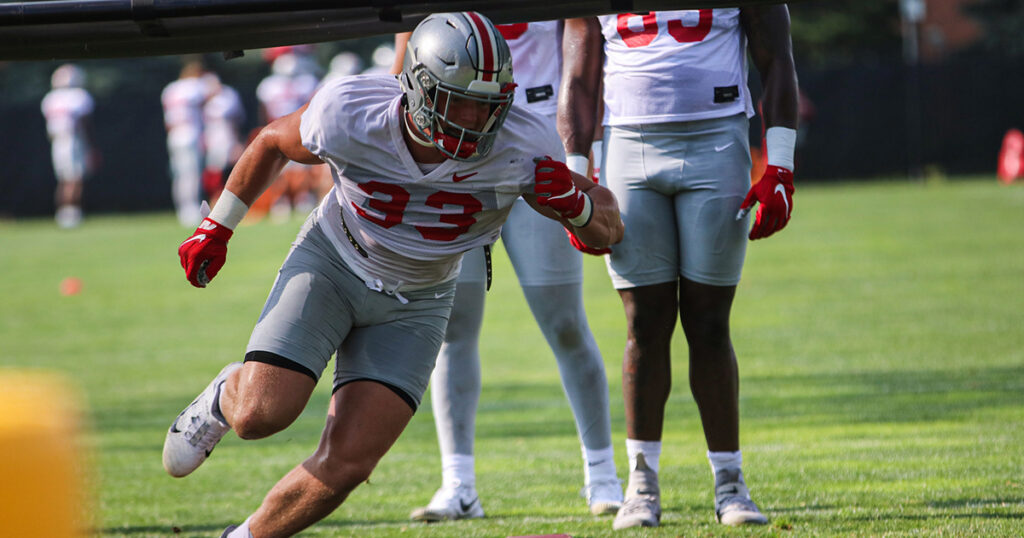 Now at Ohio State, though, he's just another five-star talent in a room loaded with former top players who are all pushing for playing time. In a way, that can be freeing for a guy who has had an endless spotlight on his for three years.
"I think he's going to embrace it," Nate Hillerich, Sawyer's coach at Pickerington North, told Lettermen Row earlier this year. "He's going to love being back to being a freshman. He was a five-star Ohio State commit as a sophomore. We would go out and every single person knew who he was. The expectations were so high.
"I think he's excited to be a freshman and prove himself. He's going to go out with something to prove. … I think he probably has less pressure now that he's a young guy again and has something to prove."
Sawyer isn't the first defensive end to choose Ohio State and instantly draw comparisons to the legends before him. Joey and Nick Bosa did it. Chase Young did, too. Tyreke Smith and Zach Harrison were the latest examples before — and both were Ohio kids who faced that extra weight of being a local prospect heading to play for the Buckeyes.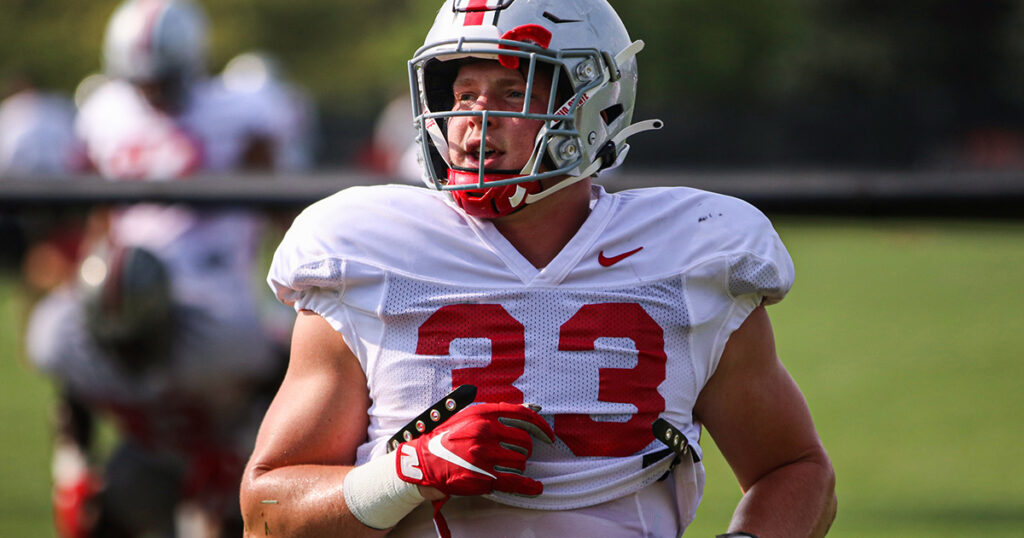 This territory comes with nerves. Sawyer will experience them.
"I feel like everybody gets nervous their first game," Harrison said. "Everybody has pregame jitters. Once they get that first play, they'll realize it's just football, and they'll be just fine.
"I'll tell them just that. You're going to get on the field and you're going to look into the stands, and you're going to be lost for a second. You're like: Holy crap, there's a bunch of people looking at me and watching me. … You've just got to take a deep breath and be like: OK, be where my feet are at. Be on the field in this play. Don't worry about the play before or worry about to play after. You just have to play ball."
After flashing in spring practice, Sawyer exploded for four sacks and a forced fumble in the spring game. It was just a glimpse into what he could be during his time at Ohio State.
And it heightened the idea that he will be great even further as he builds toward his freshman campaign, one that has been talked about for nearly three years.
"There's no one like him," Hillerich said. "He can't wait to go compete and go against the best. He's not scared of anyone. … I expect it to be just like that at Ohio State.
"His expectation is to step on the field and play right now."
Jack Sawyer will do just that Thursday night. It's a debut that's 30 months in the making.