Ohio State freshman Jantzen Dunn out with 'long-term' injury
COLUMBUS — Jantzen Dunn was turning heads with the way he attacked his freshman season at Ohio State.
Now the Buckeyes safety will have to do the same with the rehabilitation process.
The talented defensive back and rising special-teams contributor will miss the rest of the season after suffering a leg injury last week in the win over Rutgers, and the road to recovery doesn't appear to be an easy one.
"That hurts just the way that all went down," Ohio State coach Ryan Day said during his Thursday press conference. "I thought that he had done a good job the week before. He had a good week of practice. He was starting to come on as a young guy. I think he's got a very bright future ahead of him.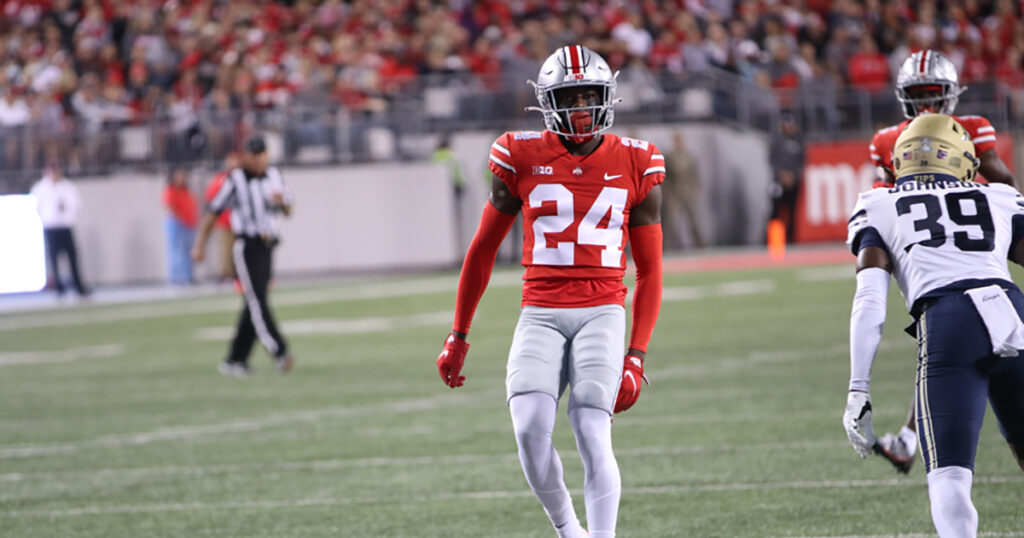 "Disappointed for him that he's going to have to go through this. … Certainly a loss, and we feel for him."
The four-star athlete from Kentucky wasn't expected to play a significant role defensively this season, and he hadn't been credited with a tackle yet through the first five games of his career. But the Buckeyes thought enough of his early progress to take him on the road for a Big Ten game last week — and put him on the field to contribute on special teams.
That's where Jantzen Dunn wound up getting injured during a kickoff return for the Buckeyes, and it will be his last action of his debut year with the program.
"He'll come out of the backend of this, and he'll get stronger for it," Day said. "He probably doesn't see that right now, and it's hard. But unfortunately that's this game and that's life. He's going to have a lot of great days as a Buckeye, but this week has obviously not been a great week for him.
"He's going to have to recover and really grind every day to get stronger. Then we'll get him back on the field."
Jantzen Dunn got there in the first place thanks in large part to his work ethic.
Now he'll need it to get back.