Julian Fleming healthy, ready to make big impact for Ohio State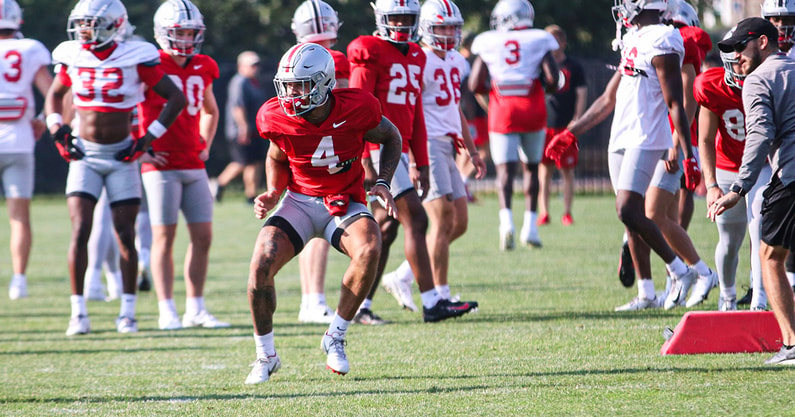 COLUMBUS — The former top-ranked wide receiver prospect in the nation, Julian Fleming, knows what they are saying.
He knows that hot-take artists are warming up their Twitter fingers. There are expectations that come with lofty recruiting rankings, and those become weapons when things don't come as easy as they expect them to be.
But they don't know as much as they think. Fleming, the first playing in Pennsylvania prep history to reach 5,000 receiving yards, came to Ohio State with a lot of pressure on his shoulder.
Literally.
Fleming had offseason shoulder surgery this past offseason, giving him relief from an injury that he'd been dealing with for five years. It wasn't something he complained about or drew attention to. Fleming just played through it.
"It's been a long time," Fleming said last week. "It's been a long time coming and I feel good, 100 percent, ready to go. The first issues were in the eighth grade when it happened, and I just continued to battle with it all through high school.
"Last year was the final straw. I was just ready to get it fixed."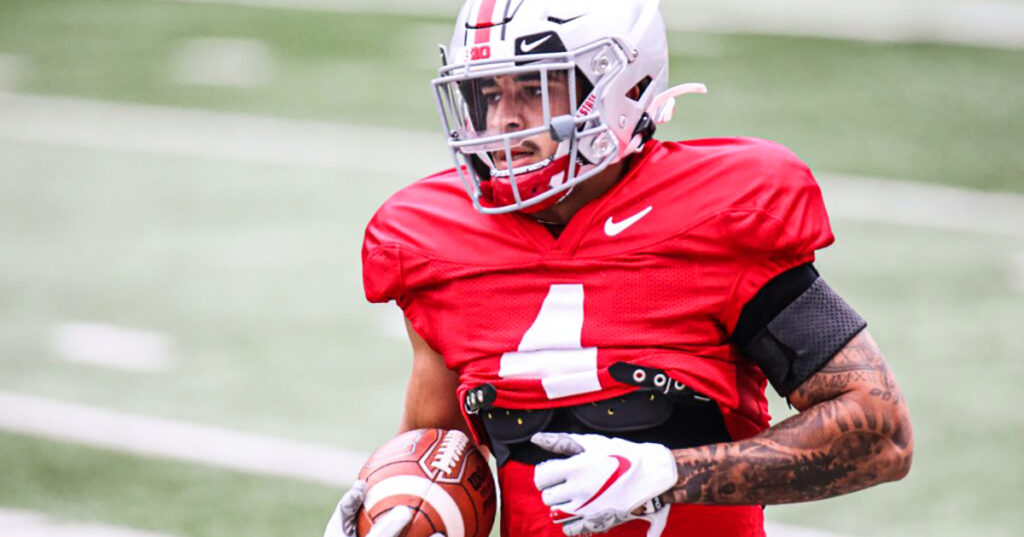 Last season wasn't easy for anyone inside the Ohio State program. For a young receiver fighting for playing time, learning how to truly play the position is hard enough. Being tasked with that while navigating the challenges of the Covid-19 year and a shoulder injury that limited him the entire time is just bad gravy on top of a sour meal.
Those factors effectively wiped out the head start Fleming had gained from enrolling early with the Buckeyes. Football is hard if you can't lift your arm past your head.
"Covid definitely took its toll on everyone," Fleming said. "We missed a lot of opportunities with spring ball and fall camp and everything like that."
Julian Fleming didn't use all that as an excuse. He stepped up and had four first-half catches to pace the Buckeyes in the Big Ten title game last December when Covid removed Chris Olave from the Ohio State lineup. It was a small glimpse into what he can be, even limited, and provides an exciting preview of what he can become.
That's got Ohio State receivers coach Brian Hartline feeling good about his young receiver's future.
"It's been awesome for him," Hartline said. "I'm happy for him. He just runs around like a freight train, and he's just been doing a great job.
"He's making an impact across the board. Him going to clean that shoulder up and play basically healthy for the first time in three years, you can tell he's gaining momentum."
Fleming is diving head first into learning the offense and working hard to make his mark at Ohio State. With proven and ultra-talented receivers around him, it won't be easy. Despite the crazy statistics he put up in high school, Fleming wasn't near the polished receiver that classmates like Jaxon Smith-Njigba and Gee Scott were. His offense was a wing-T — modified at times to take advantage of his physical gifts, but not necessarily his development at receiver.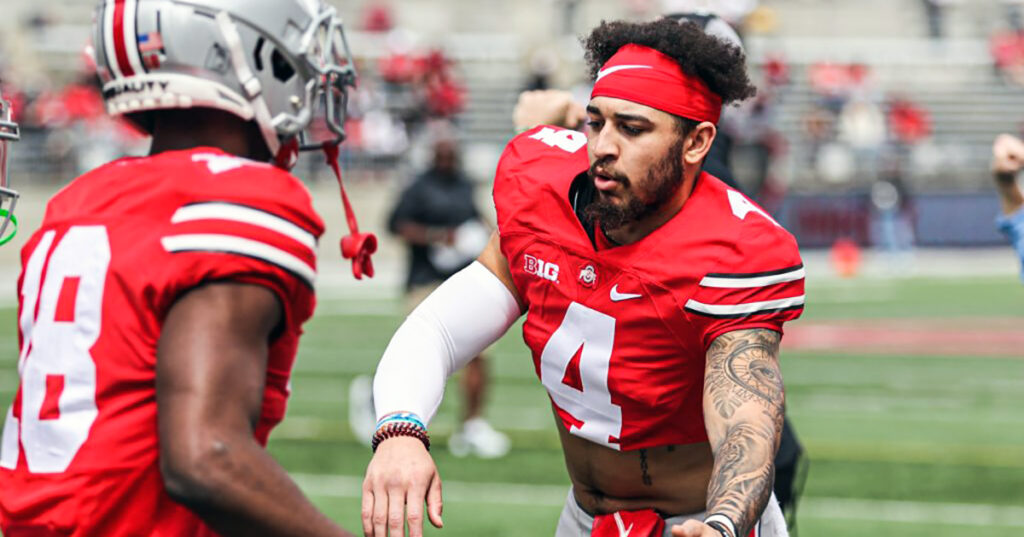 He caught passes and scored touchdowns, of course. But playing in Central Pennsylvania and dominating at Catawissa High School isn't the same as playing against Clemson and Alabama, let alone the Big Ten's best.
"The thing I've probably improved on the most in my route running," Fleming said. "I'm focusing on the small details. In high school, it was easy to just get away with athleticism. But in college you have to be so crisp in route running and the little details. "
Part of getting better is learning how to ignore the outside noise. Every highly-ranked recruit wants to live up to the hype. Readjusting expectations is important, and Fleming is doing that. He may not have had the freshman year he thought he would, but he believes he's better now than ever before.
"I feel like right now I'm 10 times better than I was in high school," Fleming said. "All those outside people that said this, this and this about recruiting — it's an honor in high school. But once you get to college, all those stars are gone. It was a bit of a rude awakening but at the same time I knew it was coming.
"I'm just excited to be fully healthy and be able to showcase my skillset," Fleming said. "I feel like I'm continuing to get better every day."
Julian Fleming's shoulder is fixed. He's confident and healthy and eager to be who he thought he could be.
They better be ready for that.