Kerry Coombs proving invaluable to Buckeyes with unshakeable leadership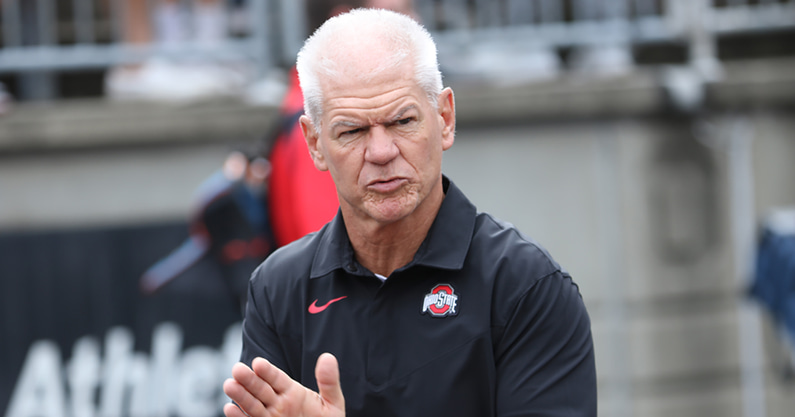 COLUMBUS — Kerry Coombs has had to bench plenty of players in his coaching career.
The Ohio State defensive assistant wasn't going to be a hypocrite about accepting his own demotion.
Coombs admitted the situation hasn't been easy for him after losing play-calling duties as the defensive coordinator last month, and he did take about a day to let the disappointment sink in when the Buckeyes made that move. Then Coombs moved on to maximizing whatever he could from his new role, starting by making sure he was still setting a leadership tone for both the team and the rest of the coaching staff.
In his first public comments since the move, Coombs delivered an impassioned speech on Tuesday in the Woody Hayes Athletic Center that made it clear why he remains an asset in the push to defend the Big Ten title.
"I would tell you that obviously this has been the hardest stretch of my professional career — which I would tell you means I've had a really good career," Coombs said. "Because if this is the hardest stretch, life is not going to be too bad.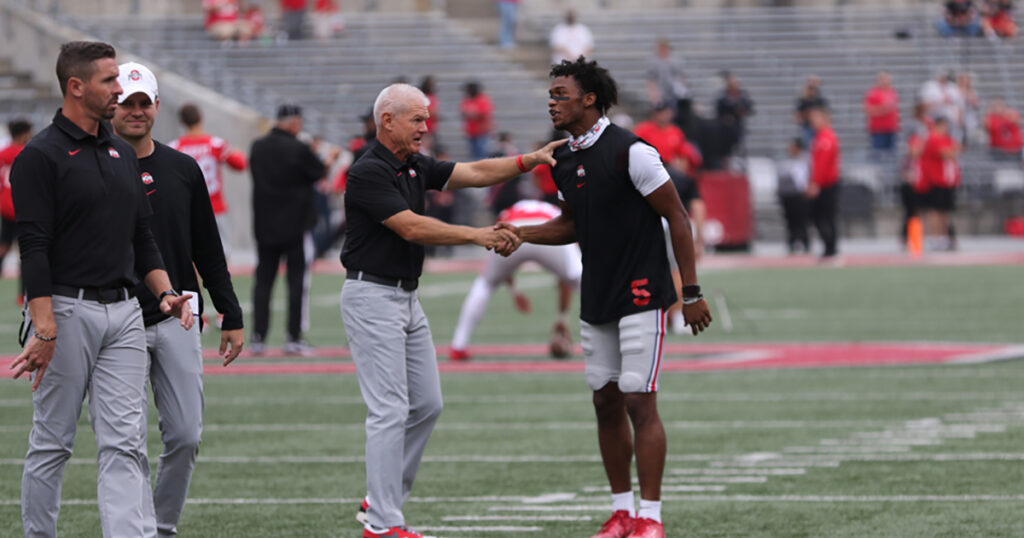 "The handling of it is a work in progress. But I would also tell you this: Handling in a different fashion, picking up the ball and going home, kicking the can down the road, quitting, packing your stuff up, being a miserable human being — if I had done those things, that would make me a liar to everyone of those young men I have coached along the way that had tough times. The guys that got replaced on a given Saturday or a Friday night or a Sunday afternoon and we had to have a conversation about hanging in there, that it's going to be OK. Whether they agreed with the decision or not, it didn't matter. You have to battle and fight through. Those young men that struggle with the public criticism and the things that are out there in the world today. If you want to look them in the eye and tell them you need to hang in there or don't accept criticism from somebody you wouldn't accept advice from. If you're not willing to stand up and do the same thing, then you're a liar to all those people along life's journey. I'm blessed to work here."
The Buckeyes paid tribute to Kerry Coombs after the win over Maryland on Saturday, giving him the game ball after a speech from Ohio State coach Ryan Day that produced a range of emotions in the veteran assistant.
Coombs tucked that ball in a black backpack after the game, and he tried to deflect the attention away from himself when recounting the moment several days later. But clearly it resonated with Coombs and played directly into the message he's tried to share with the Buckeyes about fighting through setbacks.
"We talk about the Brotherhood around here an awful lot," Coombs said. "And if you believe it and you live it, then when things get tough [it shows]. Hey, it's easy to be a brother when it's 66-17 on a Saturday afternoon — but it's hard to be a brother when you face adversity. It's hard. But if you're here for the other men on this team, the other coaches and the other players on this team, if that's truly what you believe then you're here come heck or high water. You are fighting and struggling and scrapping. I love those kids. I love the kids in that locker room. I love the kids on this team. I love the men I work with and I love Ohio State.
"I'm going to be here. I'm going to be fighting and battling and scratching and clawing for the remainder of the season to help us win every freaking Saturday. That's what I'm going to do. Whether or not I like everything or how everything went, that has nothing to do with it. I have a job to do. And I look people in the eye and say: This is how hopefully some young man down the road who is facing trouble or adversity can remember an example of a man who tried to lead with positive energy. If I can do that, then I will have accomplished my goal."
Kerry Coombs has been doing that from a different spot for the last four weeks.
And he's not done at Ohio State yet.