Ohio State needs Kerry Coombs to use his reloading magic again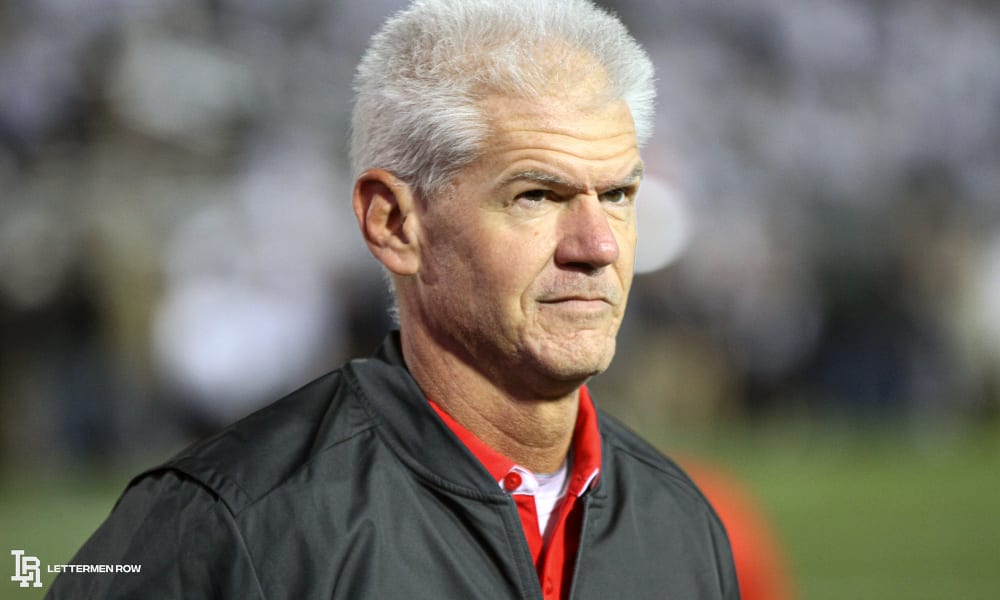 The speculation, debate and conversations about Ohio State never end, and Lettermen Row is always ready to dive into the discussions. All week long, senior writer Austin Ward will field topics about the Buckeyes submitted by readers and break down anything that's on the minds of the Best Damn Fans in the Land. Have a question that needs to be tackled, like the one today about Ohio State and the job facing Kerry Coombs? Send it in right here — and check back daily for the answers.
https://twitter.com/mjfiore/status/1226181318968586240?s=20
Kerry Coombs has been through this process before at Ohio State.
In fact, it's possible this isn't even the biggest rebuilding and reloading job he's faced with the Buckeyes given some of the ridiculous draft classes he's helped send to the NFL thanks to his impressive work with the secondary.
But if replacing Jeff Okudah, Damon Arnette and Jordan Fuller all at once doesn't take the top spot, it's not missing it by much. And that job didn't get any easier this week when the Buckeyes made the only decision they could in swiftly dismissing Amir Riep and Jahsen Wint following their arrests and ugly rape allegations on Wednesday.
Obviously that move was about the health of the program overall, and clearly on-field concerns should never have been a factor given the severity of the charges. But as the Buckeyes begin to move forward toward spring ball, they did just lose one potential candidate who was going to compete for a spot in the rotation, and that will add to the challenge for Coombs.
Odds are, neither Riep or Wint were realistically going to win starting jobs for the Buckeyes. Cameron Brown got a nice taste of experience last year and is perhaps not getting enough credit for his potential to be a lockdown cornerback, and Sevyn Banks has been a do-it-all dynamo whenever he's been given a shot to contribute. Adding those two into the mix with Shaun Wade while a couple younger guys battle for reps is a nice starting point for Coombs — as is the presence of Josh Proctor at safety now that it's his turn to show what he can really do heading into his junior season.
The Buckeyes have veteran players Coombs recruited. They kept on attracting elite targets even while he was gone, with Jeff Hafley helping stock the position during his one productive season with the program. And now they have a coordinator in Coombs armed with his own experiences at Ohio State and two years of additional seasoning in the NFL ranks to help maximize the talent.
"Rather than get into too many specifics because I don't want to leave a kid out, here's what we have: Long, fast corners — which is exactly what we recruited," Coombs said. "Long, fast corners, the whole time that we were here. We have fast safeties. We have kids that are going to be able to have range. So if you think about the secondaries that we've had with Marshon Lattimore and Gareon Conley and Denzel Ward and Eli Apple and Bradley Roby and who did I leave out? Malik Hooker? You think about those kinds of players, we have them here. I'm looking at the room and I see that.
"So now my job is to develop them into those kind of players. We're going to be fast, we're going to be able to cover the field, we're going to be able to cover the receivers, we're going to be active in the game. And so I'm excited about the full range. From the guys that are here who have been here for three weeks, to the guys that have been here for three and four years. I'm really excited about all of it."
There is a long way to go for the Buckeyes, of course. The pads won't be back on at Ohio State for another month, the offseason program could still produce some surprises with young guys developing — and there's a decent chance that Day and Coombs could look into the transfer portal if the right fit emerges in the secondary.
But Kerry Coombs is convinced there's enough talent already on hand for the Buckeyes. And while his unit might have the most questions right now, there's also plenty of reasons for Ohio State to be confident they will be answered.
Miss any previous editions of Question of the Day? Catch up right here.