Ohio State linebacker K'Vaughan Pope dismissed by program after sideline outburst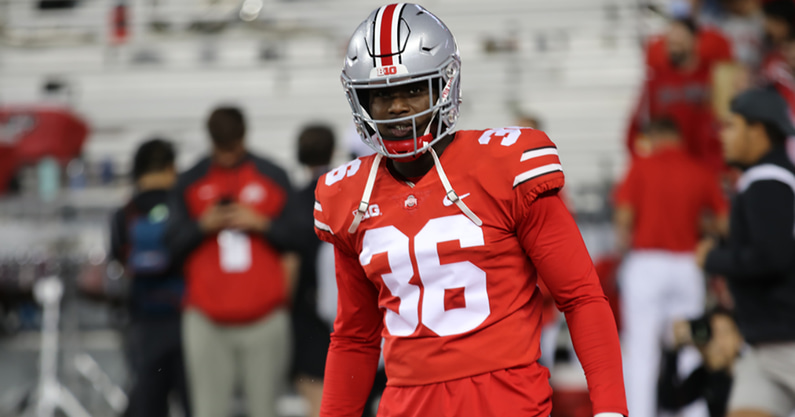 COLUMBUS – K'Vaughan Pope is no longer a member of the Ohio State football team.
The Buckeyes linebacker has been dismissed by the program, putting a conclusion to one of the more bizarre incidents Ohio State has ever seen during a game.
The senior appeared to quit the team in the middle of the game during the second quarter of the Buckeyes game against Akron on Saturday night. That came after he had an explosive outburst on the Ohio State sidelines.
Pope attempted to enter the game during a substitution package, but he was waved off by linebacker Teradja Mitchell.
A visibly frustrated Pope walked down the sidelines and attempted to leave for the locker room before staff member C.J. Barnett pulled him back. Once he returned, however, Pope began to get into an altercation with Buckeyes linebackers coach Al Washington.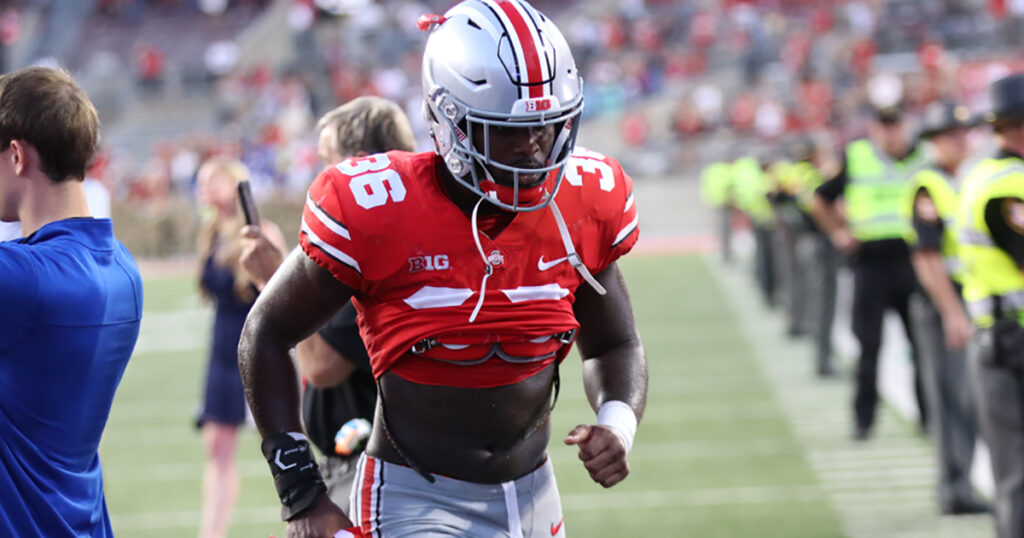 K'Vaughan Pope removed his gloves and tossed them into the stands and began starting to take off his Ohio State jersey. That caught the eye of coach Ryan Day. After another conversation with multiple staffers, Pope was then led to the locker room while the game was ongoing.
Pope then preceded to fire off a couple of thoughts about the Buckeyes program on Twitter.
Day briefly addressed the Pope incident in the postgame press conference on Saturday night.
"Someone just kind of told me about the tweet," Day said. "I am going to get all the details about everything that just happened before I say anything there."
Pope publicly apologized on Twitter for the incident on Sunday. But Ohio State still elected to part ways with Pope, announcing on Sunday afternoon that his Buckeyes career is done while leaving open the possibility that he can still finish his degree and stay on scholarship.
The Ohio State linebacker depth already took a hit a few days before the game as veteran linebacker Dallas Gant entered the transfer portal on Wednesday. Day was asked about what has transpired in the room over the last week, specifically Gant leaving the program.
"It's just that a lot of guys, they want to play and you can't play everybody," Day said. "Frustration kicks in.  Again, I don't want to comment on that particular situation, but I certainly think it's very isolated.
"In today's day and age, a guy can leave after four games because they can redshirt and if they want to go into the portal, that's their prerogative."