Ohio State linebacker K'Vaughan Pope sent to locker room after outburst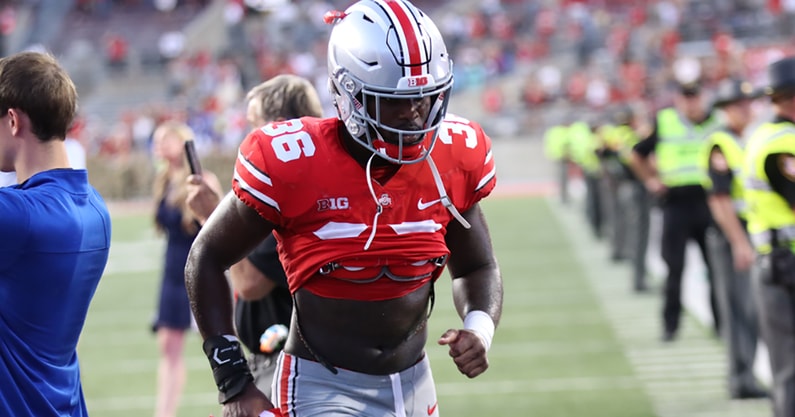 COLUMBUS — K'Vaughan Pope was headed for an early exit at Ohio State.
Then the Buckeyes appeared to force him to take it.
After trying to run out on the field in a substitution package in the second quarter on Saturday night against Akron, the senior linebacker was waved off by teammate Teradja Mitchell. Once getting back to the sideline, a visibly upset Pope started walking down the sideline by himself and was heading back to the locker room on his own.
Eventually he was corralled by Buckeyes staffer C.J. Barnett in the south end zone, and Pope was guided back to the sideline. Once there, though, Pope took off his gloves and threw them into the stands and began removing his Ohio State jersey — which apparently caught the attention of coach Ryan Day. After another conversation with multiple staffers, Pope was then led to the locker room while the game was ongoing.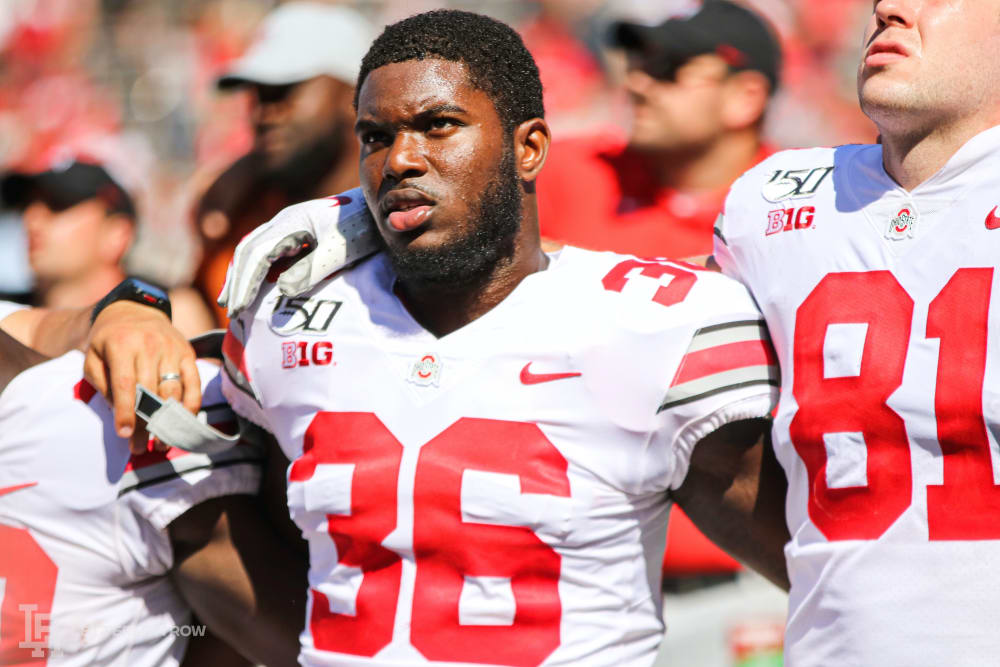 The Buckeyes already lost one veteran linebacker to the transfer portal this week with Dallas Gant electing to leave the program. There have already been several not-so-subtle hints on social media dating back to spring practice that Pope was not happy with his role and could also depart Ohio State at some point, but it certainly wasn't a situation that was expected to play out in the middle of game in front of a huge crowd at the Horseshoe.
Pope has played in 33 games during his Ohio State career, flashing off the bench with a couple interceptions two years ago and showing promise as an athletic blitzing threat at linebacker as well. But he's never carved out a regular role with his position unit, and he had just 19 tackles coming into the nonconference tuneup against Akron.
Lettermen Row will continue to update the story as more information becomes available about K'Vaughan Pope and his future at Ohio State.