Buckeyes coach Chris Holtmann unavailable for Northwestern game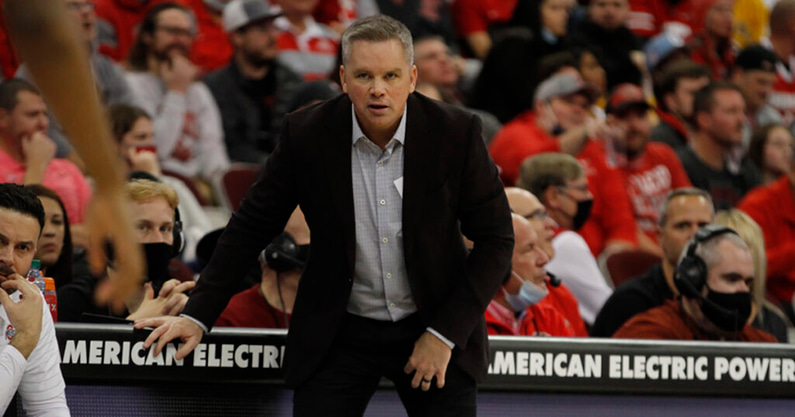 COLUMBUS — Ohio State is hoping to get back on track after an ugly loss this week.
It'll have to do so without its head coach — and his top assistant. Buckeyes coach Chris Holtmann and assistant coach Ryan Pedon won't be available for the Buckeyes 5:30 tipoff against Northwestern on Sunday.
Both coaches have entered the health and safety protocols. Ohio State assistant coach Jake Diebler will serve as the acting head coach for the game on Sunday, and Holtmann and Pedon's availability will be determined later as to if they can return to the sideline later this week.
Holtmann's absence comes just two games after the Buckeyes went 22 days between games due to positive COVID-19 cases within the program, a pause that forced Ohio State to cancel three games, including a nonconference showdown against Kentucky that was scheduled for last month.
Holtmann missed a practice when he was feeling ill as a precaution last month, but now he has officially entered the protocols and won't be on the sideline.
Just as the Buckeyes were beginning to feel a sense of normalcy after two games, their coach is now on the shelf.
"I think we are at the end of it. I'm optimistic about that," Holtmann said after the first Ohio State pause in December. "There are more challenges that coaches can face, but it's a challenge. Particularly when you already have a couple of injuries you're dealing with and then you're trying to put together [a roster and plan] from day-to-day."
But they certainly aren't at the end of it, especially now without their head coach.
When Holtmann missed a December practice, Pedon stepped in to lead the team. Without both, they'll now turn to Diebler, who has not been a head coach in his career.
Ohio State hasn't played well since it returned from the pause. Now it has to regroup after having its five-game winning streak snapped on Thursday. That challenge just got tougher.
Chris Holtmann won't be there to lead the Buckeyes on Sunday.