Buckeyes add former Miami University coach Jack Owens to staff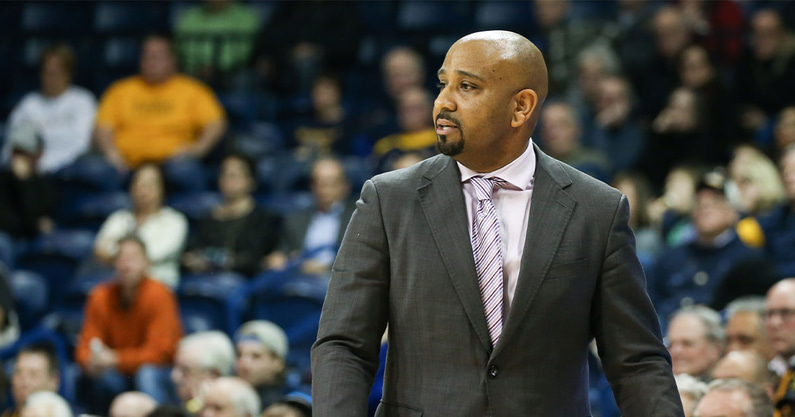 COLUMBUS — Ohio State has filled one of its two openings on the coaching staff.
Chris Holtmann and the Buckeyes hired former Miami (Ohio) head coach Jack Owens to the bench on Saturday. Owens will take over for Tony Skinn, who departed the Buckeyes program after just one season to take an assistant job at Maryland.
Owens served as an assistant on the staffs at Howard, Eastern Illinois, Southern Illinois and Big Ten powerhouse Purdue before taking over at Miami (Ohio), where he went 70-83 in his five seasons. While at Purdue, Owens was an assistant for three seasons and the associate head coach for Matt Painter for six seasons. His Big Ten connections made him an attractive candidate for the Buckeyes.
The Buckeyes still have one opening left. They need to replace top assistant Ryan Pedon, who left for the head coaching job at Illinois State.
Holtmann and the Buckeyes are in the early stages of an offseason after which they lost in the second round of the NCAA Tournament. Ohio State has three wins in four tournament appearances under Holtmann. But the Buckeyes haven't been able to take the next step and reach a Sweet 16 yet. That's certainly a goal moving forward.
"Listen, it's hard to win in this tournament," Holtmann said. "We've had four opportunities. We haven't had — I've been here five years, and we have had four opportunities. We performed pretty well in this tournament in three of them. We just haven't been able to push through to that [second weekend]. I believe in what we're doing and I'm more than confident it's going to happen. It's hard to win in this tournament."
To take that next step and make a deep run in the tournament, Ohio State had to reload on the coaching staff. It started that process by hiring Jack Owens, who has plenty of Big Ten experience to help the Buckeyes do it.