Malaki Branham, E.J. Liddell invited to participate in NBA Combine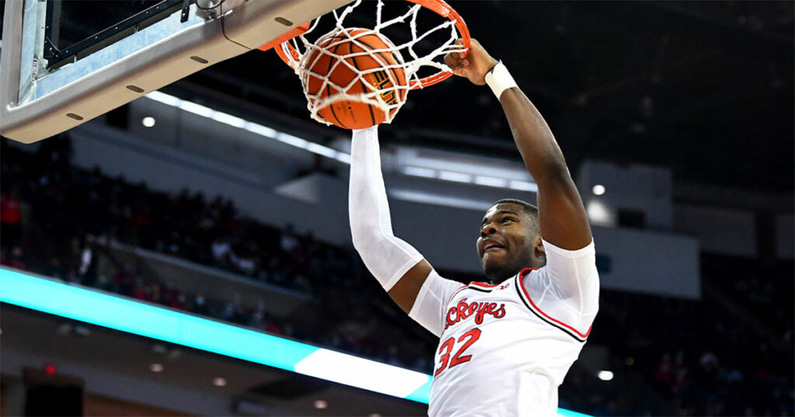 COLUMBUS — A pair of former Ohio State stars are heading to Chicago to show off their skills to NBA scouts.
Buckeyes superstar forward E.J. Liddell and freshman sensation Malaki Branham were both officially invited to the NBA Draft Combine on Tuesday, another sign that both will be selected in the draft later this summer.
The NBA Draft Combine will begin Monday, May 16 in Chicago and will end May 22 after days of workouts. The NBA Draft will take place June 23 inside the Barclays Center in Brooklyn.
For the Buckeyes, the draft will be huge for the program, another sign that Chris Holtmann and the coaching staff are developing plenty of next-level talent during their time with the Buckeyes.
"It's certainly an important moment for us to have a couple of guys drafted this year," Holtmann said. "There's no question it's important. It's something that we want to see on a consistent basis, and we hope this is the beginning of that. Going into next year, we'll have five players in five years on NBA rosters. Some of it has been a different path.
"… As much as anything, we want to continue to add to that number of five guys. That's important to us."
Branham has been projected as a first-round pick, and he is beginning to rise on draft board. He could be a lottery pick if he has a good NBA Draft Combine. After three years at Ohio State, Liddell has been projected to be drafted late in the first round or early in the second round. He could certainly use a good pre-draft process to bolster his stock.
Liddell was a first-team All-Big Ten performer and a third-team All-America selection last season at Ohio State, leading the way for the Buckeyes as they won 20 games and made the second round of the NCAA Tournament. Branham was named Big Ten Freshman of the Year after a stellar season, his lone year, inside the Ohio State hoops program.
Both are invited to the NBA Draft Combine, trying to make their draft stocks are soaring after a big combine performance.